Beth Chaverim Reform Congregation
Welcome to Beth Chaverim: Our House of Friends!
We are Building a House of Friends, One Family at a Time, By Creating a Welcoming Jewish Home for a Diverse Community.
Beth Chaverim means "House of Frien
ds" in Hebrew. That is what you will find at Beth Chaverim Reform Congregation. We are a welcoming community, connecting with one another and centuries of Jewish tradition. We are filled with energy, warmth and spiritual meaning. We celebrate our diversity – we are young families, seniors, singles, teens, empty nesters, interfaith families, same sex couples, Jews by birth and Jews by choice.
We are more than a congregation – we're a family, a community and friends.
Look around our website and see what we have to offer. Then join us for a relaxed, welcoming Erev Shabbat service, a Tot Shabbat, or our special Jammin' Shabbat service. Join an adult learning class and bring your elementary school age children to our junior youth group events. Come light the Chanukah menorah at our Chanukah service, munch on hamentashen at our Purim shpiel, and celebrate freedom at our community Passover Seder. Find your place in our community.
There is a place for you at Beth Chaverim.
BCRC Facility Upgrade Continues - With Your Assistance!
Donate now! As we continue both short term and long term facility improvements, we are also continuing with our 2018 Building Improvement Project fund drive. Please consider making your donation NOW. Just go to the 'Support' pull-down menu or click 'Donate' on the BCRC app - select Building Improvement Project (or Foyer Upgrade for a quick but high-impact improvement). Or donate to any other fund you would like!
We have a winner! In a very close vote, you selected "Behold how good and pleasant it is when all people live together as one." (Psalm 133 - the traditional Hinei ma tov song). This quotation highlights BCRC's commitment to providing a welcoming home for a diverse community. Thanks to Jen Elgin for this suggestion and to all the other congregants who provided excellent ideas!
Fri, May 25 2018
11 Sivan 5778
Featured Events
Congratulations to our Confirmation Class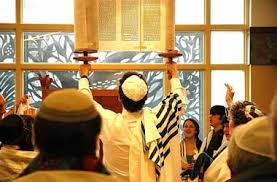 On Friday May 18, we will be holding a special Confirmation Shavuot Erev Shabbat service. Our confirmation class would greatly appreciate it if you could join them on their special evening as they confirm their commitment to Judaism and to Jewish life. Did you know that the ceremony of Confirmation was introduced by Reform Judaism? It was first done in the early part of 19th century in Europe and was brought to the United States about mid-century. It is typically held in conjunction with the festival of Shavuot, because of its association with giving of Torah. We hope to see you there!
Contact Us!
Beth Chaverim Reform Congregation
21740 Beaumeade Circle, Suite 100
Ashburn, VA 20147
(703) 729-1659
office@bcrcva.org
Fri, May 25 2018 11 Sivan 5778