Adult Education
Beginning Adult Hebrew led by Rabbi Amy
Wednesday, March 14 & 28, April 11 & 25, May 2 & 30, June 13 & 27; 7 pm
We are excited to offer Beginning Hebrew Classes here at BCRC! These classes are free to all BCRC Members, and are open to the public. The cost for members of the public is $10 per session, or $50 up front for all eight sessions. Please bring a check with you on the day you attend. The text we will be using is Aleph Isn't Tough by Linda Motzkin. Students should come with their own copy of the book. Please RSVP and let us know if you are interested. Click here to RSVP!
Fri, May 25 2018
11 Sivan 5778
Featured Events
Congratulations to our Confirmation Class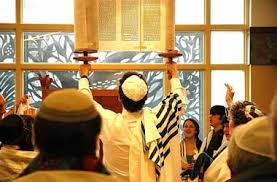 On Friday May 18, we will be holding a special Confirmation Shavuot Erev Shabbat service. Our confirmation class would greatly appreciate it if you could join them on their special evening as they confirm their commitment to Judaism and to Jewish life. Did you know that the ceremony of Confirmation was introduced by Reform Judaism? It was first done in the early part of 19th century in Europe and was brought to the United States about mid-century. It is typically held in conjunction with the festival of Shavuot, because of its association with giving of Torah. We hope to see you there!
Contact Us!
Beth Chaverim Reform Congregation
21740 Beaumeade Circle, Suite 100
Ashburn, VA 20147
(703) 729-1659
office@bcrcva.org
Fri, May 25 2018 11 Sivan 5778