CHAVTY
Mini-CHAVTY
We are excited to be introducing new programming at BCRC for our students in grades 3 through 5. Our "Mini CHAVTY" activities include laser tag, pajama movie parties, bowling, and many more.
Junior CHAVTY
Junior CHAVTY is our youth group for kids in grades 6-8. This group has social and educational events several times a year, both inside and outside the synagogue, with their own grades and in mixed age groups. Junior CHAVTY members help with our annual Purim Carnival and perform other service around the temple and in the community.
If you want to check out our Mini and Junior CHAVTY activities, RSVP for one of our fun events and give it a try. It's a great way for kids to make friends in BCRC. For more information, please email
communityeventsvp@bcrcva.org
.
CHAVTY
BCRC offers a range of options that suit our teens' needs. We are a member of NFTY - the National Federation of Temple Youth - and our teens participate in events planned by our NFTY-MAR region such as JELLO, MAGYC and The Vent. In addition, we aim to motivate and encourage teen initiative so that teens become a part of the planning process for themselves and their peers. For more information, email chavty@bcrcva.org.
Tuesday, May 30 2017 5 Sivan 5777
Tuesday, May 30 2017
5 Sivan 5777
What's Going On?
Torah Restoration Event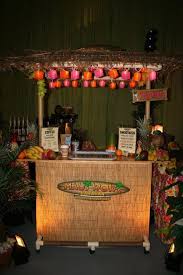 On June 4th during Sunday school hours, we will celebrate the latest BCRC Torah Restoration Project. Rabbi Ayson Englander will visit us from Baltimore to share his knowledge as scribe as well as his recent assessment of two of our Torah scrolls. Click here for details and to sign up for an opportunity to participate in a hands-on letter inscribing session or a stitching demonstration.
Becoming a Mensch: Jewish Values to Live By
Rabbi Amy presents a new adult education series! Every Wednesday in May from 12:30-1:45 PM, we will discuss the Jewish values of wisdom, trust-worthiness, wealth and inclining toward the good. Click here for details.
Rabbi Amy's Blog
Thursday, Mar 9 4:50p
Thursday, Jan 26 3:49p
Monday, Oct 31 11:48a
More Posts >>