Education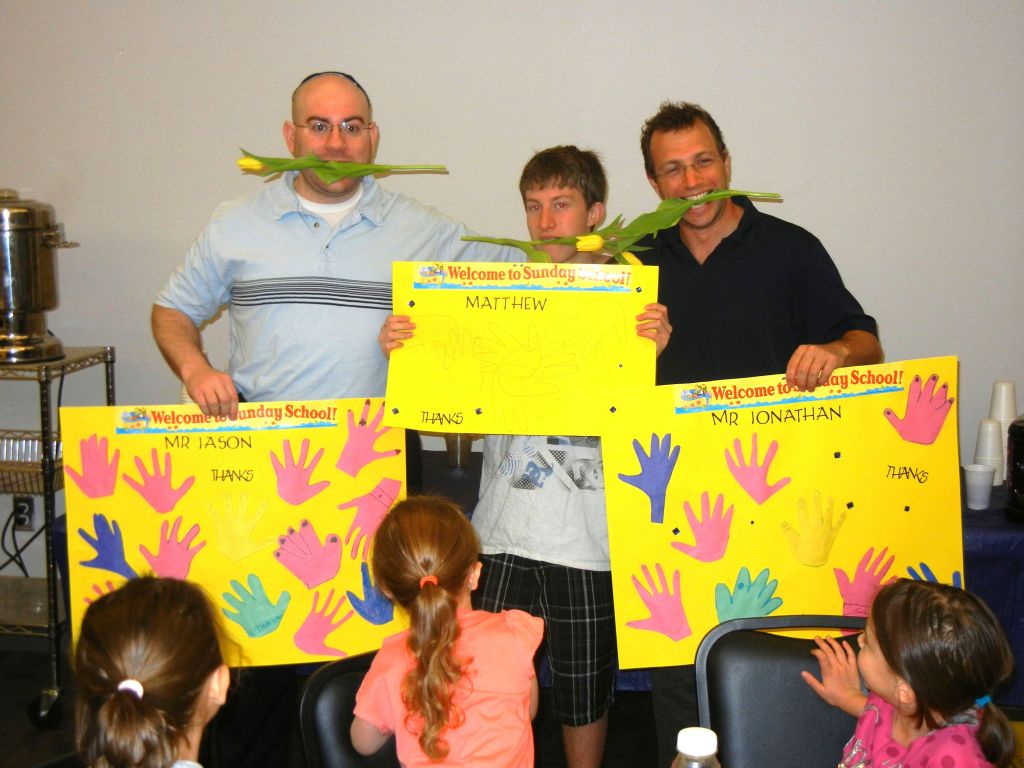 At Beth Chaverim, we are dedicated to providing strong Jewish education programs. Our goal is to enable our students to develop a positive Jewish identity, have a basic understanding of the Torah and Bible, Jewish life cycle events, Jewish celebrations and rituals, a knowledge of their Jewish heritage and history, and understand and feel a commitment to Jewish ethics.
Our Parent Handbook is now available online.
Please take a look at our programs and feel free to contact us with any questions regarding education at Beth Chaverim.
Tue, November 21 2017 3 Kislev 5778
Tue, November 21 2017
3 Kislev 5778
Featured Events
Community Table of Loudoun Dinner
BCRC, ADAMS and CFC are teaming up to put on our 4th(!!) Community Table of Loudoun dinner on Tuesday, December 5th at Sterling Elementary School, 200 W Church Road, Sterling, from 5:30 to 8:00 pm. A CTL dinner is an elegant sit-down dinner where those who might be food insecure can enjoy a night out with their whole family. Click here for further info and to sign up to donate non-perishable food, to prepare and deliver the food to Sterling Elementary on December 5, and to volunteer to help during the dinner. Various shifts are available and this event is family-friendly!
The BCRC Blog
Tuesday, Nov 14 9:00a
Saturday, Oct 21 11:54a
Thursday, Oct 19 8:31a
More Posts >>
Contact Us!
Beth Chaverim Reform Congregation
21740 Beaumeade Circle, Suite 100
Ashburn, VA 20147
(703) 729-1659
info@bcrcva.org