Sisterhood
Sisterhood
Wanted: Fabulous Ladies Who Want FUN, FRIENDSHIP, and to MAKE A DIFFERENCE!
Sisterhood is a diverse group of women - we are women of all ages, and single, single parents, married, married with children, divorced and widowed. As an extension of our temple, the Sisterhood has three main functions: sponsoring social and educational programs of interest to women; raising much needed funds; and overseeing a wide range of "chesed" (kindness) activities. We are always looking for enthusiastic and creative women to help us build our program and support our synagogue! We are very proud of the vital role we play in the everyday life of Beth Chaverim. Please contact us at office@bcrcva.org for more information.
Fri, May 25 2018
11 Sivan 5778
Featured Events
Congratulations to our Confirmation Class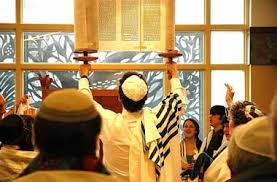 On Friday May 18, we will be holding a special Confirmation Shavuot Erev Shabbat service. Our confirmation class would greatly appreciate it if you could join them on their special evening as they confirm their commitment to Judaism and to Jewish life. Did you know that the ceremony of Confirmation was introduced by Reform Judaism? It was first done in the early part of 19th century in Europe and was brought to the United States about mid-century. It is typically held in conjunction with the festival of Shavuot, because of its association with giving of Torah. We hope to see you there!
Contact Us!
Beth Chaverim Reform Congregation
21740 Beaumeade Circle, Suite 100
Ashburn, VA 20147
(703) 729-1659
office@bcrcva.org
Fri, May 25 2018 11 Sivan 5778