Purim at BCRC
Purim at BCRC
03/07/2018 09:14:50 AM
Seth Leventhal
| | |
| --- | --- |
| Author | |
| Date Added | |
| Automatically create summary | |
| Summary | |
We started our Purim festivities on Friday Mar 2 with Erev Shabbat Services done in the special 'Purim' style by drawing our prayers at random out of the tri-cornered hat. This was followed by a highly entertaining and enlightening Purim Shpiel, 'A Purim Carol', based on a certain familiar classic in which a sleeping King Ahasuerus (AKA 'Ah-choo!) is visited by the spirits of Purim past, present and future. Thanks to our great cast and crew, and book and lyrics by David Mendelsohn and Mark Raffman, that team familiar to Broadway theater-goers. To top it off, Pastor Michele, spiritual leader of Holy and Whole Life Changing Ministries, our neighbors on Beaumeade Circle joined us as a special guest and delivered an inspiring talk touching on some of the same themes of the Purim shpiel, including the triumph of good over evil and the ongoing pursuit of justice.
On Sunday we had our annual Purim carnival. Kids (and adults) in Purim related costumes (or various other theme costumes) played our games, ate the traditional Purim pizza and popcorn (as well as some hamentaschen which I am told is also a Purim tradition). Thanks to Consuelo Scott for coordinating the carnival, and a great crew of adult and madrichim volunteers.
Purim at BCRC was great fun for all! Click here to see our Purim photo album (must be logged in to preserve member privacy)
Thu, June 21 2018
8 Tammuz 5778
Featured Events
BCRC Summer Schedule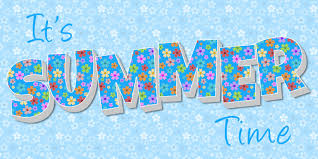 As summer approaches and religious school ends for the year, did you know that BCRC maintains a full worship schedule throughout the summer? We have some special events coming as well - watch for Shabbat in the Park, to be held Aug 17! And of course the end of summer (Aug 26) will bring our annual BCRC Picnic. Watch soon for a call for volunteers - we need your help to make this happen.
Contact Us!
Beth Chaverim Reform Congregation
21740 Beaumeade Circle, Suite 100
Ashburn, VA 20147
(703) 729-1659
office@bcrcva.org
Thu, June 21 2018 8 Tammuz 5778