Worship
Worship services at Beth Chaverim are spiritually and intellectually uplifting experiences. All of our services are filled with music, Torah and the warmth of family and friends. Beth Chaverim is dedicated to providing you with a spiritual home in which you and your family may worship, learn, and grow as you participate in Reform Jewish practices and observances. Rabbi Amy is devoted to helping congregants become both spiritually connected to and better educated about Reform Judaism, and to bringing our community closer together in worship, study, and practices of Tikkun Olam (repairing the world).
Our worship services are open to all congregants and friends from the community. Check our calendar for our up to date schedule of worship services and festival observances!
Thu, June 21 2018
8 Tammuz 5778
Featured Events
BCRC Summer Schedule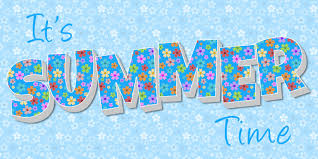 As summer approaches and religious school ends for the year, did you know that BCRC maintains a full worship schedule throughout the summer? We have some special events coming as well - watch for Shabbat in the Park, to be held Aug 17! And of course the end of summer (Aug 26) will bring our annual BCRC Picnic. Watch soon for a call for volunteers - we need your help to make this happen.
Contact Us!
Beth Chaverim Reform Congregation
21740 Beaumeade Circle, Suite 100
Ashburn, VA 20147
(703) 729-1659
office@bcrcva.org
Thu, June 21 2018 8 Tammuz 5778