Adult Beginning Hebrew continues
Past Sessions
Wednesday, February 13, 2019

•

8 Adar I 5779

-

7:00 PM - 9:00 PM
Wednesday, February 6, 2019

•

1 Adar I 5779

-

7:00 PM - 9:00 PM
Wednesday, January 23, 2019

•

17 Sh'vat 5779

-

7:00 PM - 9:00 PM
Wednesday, January 9, 2019

•

3 Sh'vat 5779

-

7:00 PM - 9:00 PM
Wednesday, December 12, 2018

•

4 Tevet 5779

-

7:00 PM - 9:00 PM
Wednesday, December 5, 2018

•

27 Kislev 5779

-

7:00 PM - 9:00 PM
Many of you participated in last year's Adult Beginning Hebrew Classes with Rabbi Amy. This is a continuation of the class, in which we will study not only the Hebrew letters in order to read and write words, but we will study liturgy and Torah. This beginning Hebrew class is a fun and fundamental way into understanding Judaism. The first series of Adult Beginning Hebrew classes are not a prerequisite to this series; however, if you did not attend, you are encouraged to study chapters 1-5 of Alef Isn't tough, by Linda Motzkin. We will begin with chapter 6 in this series of classes. Join us at 7 pm, December 5, December 12, January 2, January 9, January 23, January 30, February 6, and February 13. Free for members; public participants welcome at $10 per class or $50 for all 8 sessions.
Share Print Save To My Calendar
Thu, July 18 2019
15 Tammuz 5779
BCRC news & Notes
Summer at BCRC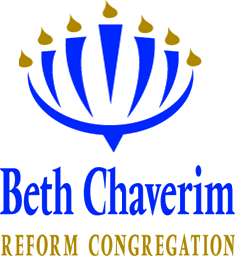 School is out but we still maintain a full schedule at BCRC. Continue to join us for weekly Erev Shabbat services. With the sun setting later, once a month (June 28th, July 26th and August 23rd) we will have an 8 PM start time, so you can enjoy a relaxing Shabbat dinner beforehand. At 6 PM, before the Aug 23 service, we will have a special 55+ and other 'old souls' potluck dinner. And save the date on August 25th for our 'welcome back' picnic. A call for volunteers is coming soon!
Contact Us!
Beth Chaverim Reform Congregation
21740 Beaumeade Circle, Suite 100
Ashburn, VA 20147
(703) 729-1659
office@bcrcva.org
Thu, July 18 2019 15 Tammuz 5779