BCRC Picnic
Sunday, August 27, 2017 • 5 Elul 5777
11:00 AM - 1:00 PM
Our BCRC reunion picnic is taking place Sunday, August 27, 2017 from 11:00am - 1:00pm, at Christian Fellowship Church's Pavillion, just across the street from BCRC on Beaumeade Circle. Meet up with friends you haven't seen in awhile and meet new and prospective members of our BCRC family.

For those in religious school, all classes will dismiss at 11:00am the day-of, so bring the whole family!

Enjoy burgers, veggie burgers, and hot dogs! Sign up here to bring a side, salad or dessert. Please keep in mind our kashrut policy: no mixing milk and meat, no shellfish, and no pork. Due to allergies, no nuts.

We need volunteers! You may also sign up to be part of a great team of volunteers who will help set up, grill, bring a cooler and ice, or bring a canopy for additional shade!
Last name A-R: Bring a side or salad
Last name S-Z: Bring a dessert
For directions to the pavilion, follow the signs across the street in the CFC parking lot, or you may refer to this map.
Share Print Save To My Calendar
Sat, July 21 2018
9 Av 5778
Featured Events
BCRC Summer Schedule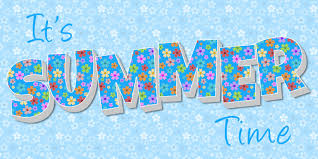 As summer approaches and religious school ends for the year, did you know that BCRC maintains a full worship schedule throughout the summer? We have some special events coming as well, like our outdoor service and movie July 27! Watch for Shabbat in the Park, to be held Aug 17. In July, we are planning a service to be followed by a movie under the stars. And of course the end of summer (Aug 26) will bring our annual BCRC Picnic. Click here to volunteer - we need your help to make this happen.
Contact Us!
Beth Chaverim Reform Congregation
21740 Beaumeade Circle, Suite 100
Ashburn, VA 20147
(703) 729-1659
office@bcrcva.org
Sat, July 21 2018 9 Av 5778