Tot Shabbat in the Park
Friday, August 17, 2018 • 6 Elul 5778
6:30 PM - 8:30 PM
Windmill Park, Ashburn
Welcome Shabbat in the great outdoors on Friday, August 17, at WIndmill Park Pavilion, in Ashburn Farms Association! Tot Shabbat will take place at 6:30 pm, followed by a picnic style preneg/oneg. Erev Shabbat will start at 7:30 pm. (Please do not arrive before 6 pm, as there is another party who will be renting the pavilion.)

Attention young families: Preceding the services at 6 PM will be our first Young Families Chavurah Meeting!
Board Greeter: Seth Leventhal
Helper Families: Currier, Daffner, Eckhaus
Cantorial Soloist: Sue Mandel-Giblin
Share Print Save To My Calendar
Wed, August 15 2018
4 Elul 5778
Featured Events
It's a busy Summer at BCRC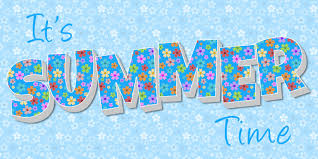 As we go into August, don't miss our busy schedule of events! Tot Shabbat in the Park, followed by regular services, will be held Aug 17 at Windmill Park in Ashburn. Why let the kids have all the fun? Members over 50 (and other old souls) are invited to a 'Better After 50' potluck on Aug 24. And for the whole family, Aug 26 will bring our annual BCRC Picnic. Click here to register and to volunteer - we need your help to make this happen, and of course we hope to see everyone there!
Contact Us!
Beth Chaverim Reform Congregation
21740 Beaumeade Circle, Suite 100
Ashburn, VA 20147
(703) 729-1659
office@bcrcva.org
Wed, August 15 2018 4 Elul 5778