Board Installation Erev Shabbat Service
Friday, October 12, 2018
•
3 Cheshvan 5779
7:30 PM - 8:00 PM
Join us tonight for the installation of our new Board of Directors!
Board Greeter: Beverly Smart
Helper Families: Cooper, Chance, Suarez
Cantorial Soloist: Stacy Kafka
Share Print Save To My Calendar
Mon, May 20 2019
15 Iyar 5779
BCRC news & Notes
Confirmation Shavuot and Discussion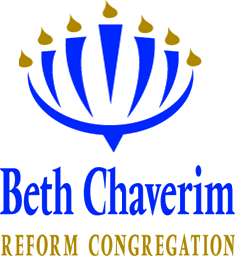 Celebrate our confirmation students and the holiday of Shavuot with a frank conversation about being Jewish in the Loudoun (or Fairfax) schools, on Friday June 7 at 7 PM. Our confirmands will lead the service and initiate the conversation. Our guests will be Ashley Ellis, Asst. Superintendent for Instruction and Asia Jones, Asst. Superintendent for Pupil Services of LCPS.
Contact Us!
Beth Chaverim Reform Congregation
21740 Beaumeade Circle, Suite 100
Ashburn, VA 20147
(703) 729-1659
office@bcrcva.org
Mon, May 20 2019 15 Iyar 5779