Scholar in Residence
Friday, February 8, 2019
•
3 Adar I 5779
All Day for 1 Days
Two Day Event: Friday, February 8 - Saturday, February 9
See Below to RSVP!
Friday Evening:
More than the Jews have kept the Sabbath, the Sabbath has kept the Jews. "This statement by Ahad Ha'am, although somewhat prosaic in form, both underlies and proclaims the enduring sanctity and poetic encounter many Jews experience by living a life punctuated with Sabbath observance. But is this holy Sabbath only for the Jews, or does it also contain a broader, more expansive dimension that has relevance for members of other faith communities, and even those for whom faith in the transcendent plays no role at all?
Please join us for a communal Sabbath study, service, meal, and discussion led by Rabbi Joe Charnes at Beth Chaverim Reform Congregation on Friday, February 8th, from 6:00-9:30 p.m., to experience the depth and breath of what Rabbi Abraham Joshua Heschel has rightly, and most profoundly, called our "sanctuary in time." Shalom uvracha (peace and blessing). Click on flyer below to enlarge for schedule of events and further details.
Saturday Evening
Judaism and Christianity: A Comparative Theological Dialogue
Judaism and Christianity share a common textual source—the Hebrew Bible. But a brief comparison of their theologies often reveals a significant difference in how the two traditions understand their shared textual heritage, and the great themes of life found within it.
Please joins us at Beth Chaverim Reform Congregation for a unique discussion between Rabbis and Pastors on how Judaism and Christianity understand the nature of sin, forgiveness, and atonement; the function of law, faith, and grace; the notion of righteousness; what it means to be created in "the image of God;" and how these abstract doctrines and theologies can animate our sacred practices.
In the Jewish tradition, the Sabbath is honored with three celebratory meals. The third meal takes place late Saturday afternoon. Please join us from 5:00-6:00 P.M. on Saturday, February 9th, for this beautifully soulful time of song, study, and reflection. Click on flyer below to enlarge for schedule of events and further details.
Click above image to enlarge printable flyer.
Share Print Save To My Calendar
Mon, May 20 2019
15 Iyar 5779
BCRC news & Notes
Confirmation Shavuot and Discussion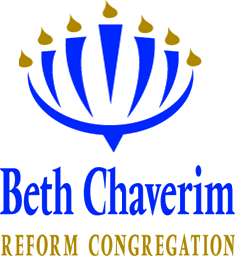 Celebrate our confirmation students and the holiday of Shavuot with a frank conversation about being Jewish in the Loudoun (or Fairfax) schools, on Friday June 7 at 7 PM. Our confirmands will lead the service and initiate the conversation. Our guests will be Ashley Ellis, Asst. Superintendent for Instruction and Asia Jones, Asst. Superintendent for Pupil Services of LCPS.
Contact Us!
Beth Chaverim Reform Congregation
21740 Beaumeade Circle, Suite 100
Ashburn, VA 20147
(703) 729-1659
office@bcrcva.org
Mon, May 20 2019 15 Iyar 5779