High Holy Days 5779
High Holy Days 5779
Schedule of Services
Saturday, September 1
7:00 PM: Selichot Service - We begin the High Holy Day season with prayers and poems of forgiveness, after which we will enjoy a movie ("Hava Nagila") and a nosh together.
Sunday, September 9 - Erev Rosh Hashanah
4:30 - 5:45 PM: Children's Service (geared to kids ages 5-8)
7:00 PM: Erev Rosh Hashanah Service
Monday, September 10 - Rosh Hashanah Morning
10:00 AM: Rosh Hashanah Morning Service
12:15 PM: Shofar Service*
Oneg immediately following services
Tashlich at Windmill Pond, Ashburn Farm
* Times are approximate
Tuesday, September 18 - Erev Yom Kippur
7:00 PM: Kol Nidre Service
Wednesday, September 19 - Yom Kippur
10:00 AM: Yom Kippur Morning Service
1:00 PM - 2:00 PM: Yoga
2:30 PM: Yizkor Remembrance Service
3:15 PM: Afternoon Service
4:30 PM: Neilah (Closing) Service
5:00 PM: Shofar Choir
5:15 PM: Break the Fast
Wed, August 15 2018
4 Elul 5778
Featured Events
It's a busy Summer at BCRC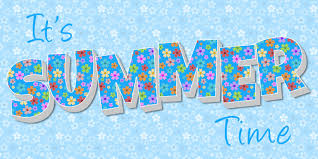 As we go into August, don't miss our busy schedule of events! Tot Shabbat in the Park, followed by regular services, will be held Aug 17 at Windmill Park in Ashburn. Why let the kids have all the fun? Members over 50 (and other old souls) are invited to a 'Better After 50' potluck on Aug 24. And for the whole family, Aug 26 will bring our annual BCRC Picnic. Click here to register and to volunteer - we need your help to make this happen, and of course we hope to see everyone there!
Contact Us!
Beth Chaverim Reform Congregation
21740 Beaumeade Circle, Suite 100
Ashburn, VA 20147
(703) 729-1659
office@bcrcva.org
Wed, August 15 2018 4 Elul 5778