Education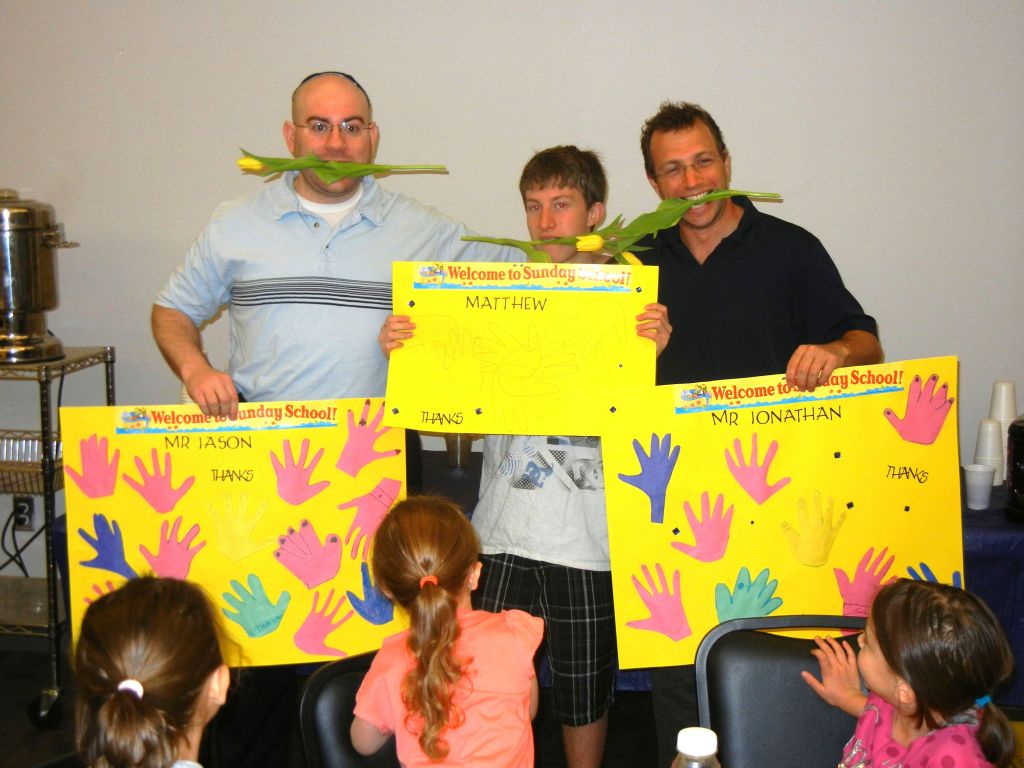 At Beth Chaverim, our goal is to offer our students the experiences, the knowledge and the tools to develop a positive Jewish identity. Our curriculum teaches a basic familiarity with and understanding of Torah, Jewish life cycle events, Jewish holidays and rituals, Jewish heritage and history, Jewish values and the Hebrew language. We strive for our students' Jewish literacy in these key areas.
We partner with the Goldring/Woldenberg Institute of Southern Jewish Life (ISJL), which supplies us with a spiraling curriculum for each grade level in ten key content areas: Community, Culture and Symbols, God, Hebrew and Prayer, Israel, Jewish History, Jewish Holidays, Jewish Lifecycle Events, Mitzvot and Jewish Values, and TaNaKh (Torah, Prophets, and Writings). The curriculum is a living process in that during the year lesson plans can be revised, rewritten, or newly written by ISJL staff to fit our needs. Each year the ISJL staff reviews and updates the curriculum to keep it fresh. Click here for more information. We also feature a music curriculum designed to teach students the prayers heard in worship services and songs of the Jewish people. All of our classes meet on Sunday mornings.
Consider joining our dedicated team of teachers! It's a great way to give back to your community. Teachers paying full dues rate are eligible for a dues credit of $15 per hour of classes taught.
Please take a look at our programs and feel free to contact us with any questions regarding education at Beth Chaverim.
Wed, November 20 2019
22 Cheshvan 5780
BCRC news & Notes
Security Training Continues
Many of you attended our recent Active Threat Training where we learned about Avoid, Deny, Defend, and how to react if there were to be an active shooter situation. We have scheduled two follow-on training dates: Thursday, Nov 21st at 7pm, and Sunday Dec 8 at 1 PM. This training will briefly review Avoid, Deny, Defend, and then we will spend the bulk of the session developing and evaluating personal scripts with which you can be prepared for various emergency scenarios and locations. Click here to sign up.
Contact Us!
Beth Chaverim Reform Congregation
21740 Beaumeade Circle, Suite 100
Ashburn, VA 20147
(703) 729-1659
office@bcrcva.org
Wed, November 20 2019 22 Cheshvan 5780