Rabbi Amy Sapowith
Rabbi Amy Sapowith
Rabbi Amy Sapowith has a B.A. with honors from Dartmouth College, an M.A. in Comparative Literature from UCLA and is A.B.D in the same. Her doctoral program was in African American, Latin American and Jewish American literatures. Rabbi Sapowith received Rabbinic Ordination from HUC-JIR in Los Angeles in 2003. While at HUC-JIR Rabbi Sapowith twice received awards for Outstanding Service to a Small Congregation and for Excellence in Bible. During her studies she also served as rabbinic intern for Gateways Beit Teshuva, a Jewish residential home for people recovering from addiction. Prior to her graduate studies, Rabbi Sapowith worked as an environmentalist in Washington, D.C. and Quito, Ecuador.
Rabbi Sapowith joined the clergy staff of Temple Sinai in 2003. While there she led a congregational mitzvah trip to post-Katrina New Orleans and a peoplehood tour to Spain. She supervised the junior and senior youth group advisors and worked towards connecting Sinai youth with peers in Spain. She joined BCRC as our rabbi in 2015 and we look forward to many productive years together!
She is a bridge-builder between Jews of different stripes, between Jews in different parts of the world, with other local faith communities and with secular American society. Rabbi Sapowith encourages lifelong learning and has herself furthered her Jewish studies at the Pardes Institute in Jerusalem, the Shalom Hartman Institute in Jerusalem, and the Drisha Institute in New York City.
Shalom! Peace!
Rabbi Amy Sapowith
CONTACT INFORMATION
Email: rabbi@bcrcva.org
Mon, May 20 2019
15 Iyar 5779
BCRC news & Notes
Confirmation Shavuot and Discussion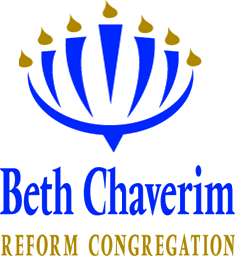 Celebrate our confirmation students and the holiday of Shavuot with a frank conversation about being Jewish in the Loudoun (or Fairfax) schools, on Friday June 7 at 7 PM. Our confirmands will lead the service and initiate the conversation. Our guests will be Ashley Ellis, Asst. Superintendent for Instruction and Asia Jones, Asst. Superintendent for Pupil Services of LCPS.
Contact Us!
Beth Chaverim Reform Congregation
21740 Beaumeade Circle, Suite 100
Ashburn, VA 20147
(703) 729-1659
office@bcrcva.org
Mon, May 20 2019 15 Iyar 5779