Welcome to Beth Chaverim: Our House of Friends!
We are Building a House of Friends, One Family at a Time, By Creating a Welcoming Jewish Home for a Diverse Community.
Beth Chaverim means "House of Frien
ds" in Hebrew. That is what you will find at Beth Chaverim Reform Congregation. We are a welcoming community, connecting with one another and centuries of Jewish tradition. We are filled with energy, warmth and spiritual meaning. We celebrate our diversity – we are young families, seniors, singles, teens, empty nesters, interfaith families, same sex couples, Jews by birth and Jews by choice.
We are more than a congregation – we're a family, a community and friends.
Look around our website and see what we have to offer. Then join us for a relaxed, welcoming Erev Shabbat service, a Tot Shabbat, or our special Jammin' Shabbat service. Join an adult learning class and bring your elementary school age children to our junior youth group events. Come light the Chanukah menorah at our Chanukah service, munch on hamentashen at our Purim shpiel, and celebrate freedom at our community Passover Seder. Find your place in our community.
There is a place for you at Beth Chaverim.
Kol Nidre Campaign Continues
BCRC had a great start to our end of year fundraising campaign, with nearly $5000 raised on Giving Tuesday. We anticipate more once we receive matching contributions for some of these donations from Facebook, who promised to match Giving Tuesday contributions until they reached their $7 million limit (this happened after 12 minutes!). As we approach the end of 2018, we ask for your help to continue the success of our House of Friends.
If you have not made a donation in response to our annual fundraising drive yet (or even if you have) please consider an end of the year donation. The end of the tax year is always a good time to consider a charitable donation! Your donation can be made to any one of our funds, or can be made as a general donation. It can be made online through your account in Shulcloud or by check. Click 'Support' above to donate. Remember, you must log into your account.
Fri, December 14 2018
6 Tevet 5779
BCRC News and Notes
BCRC Chanukah Happenings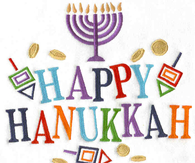 We have some great Chanukah celebrations coming up at BCRC! We will be having a special Chanukah-themed Tot Shabbat, followed by our annual congregational menorah lighting which will illuminate our "New Member" Pre-neg/Oneg prior to Erev Shabbat services. This event will be flavored with traditional Chanukah foods such as latkes and jelly filled doughnuts. And that's not all! Our annual Chanukah party will feature crafts, games, LATKES, music, and more! And of course, pizza lunch available purchase. See our calendar for dates and times.
Contact Us!
Beth Chaverim Reform Congregation
21740 Beaumeade Circle, Suite 100
Ashburn, VA 20147
(703) 729-1659
office@bcrcva.org
Fri, December 14 2018 6 Tevet 5779