Welcome to Beth Chaverim: Our House of Friends!
We are Building a House of Friends, One Family at a Time, By Creating a Welcoming Jewish Home for a Diverse Community.
Beth Chaverim means "House of Frien
ds" in Hebrew. That is what you will find at Beth Chaverim Reform Congregation. We are a welcoming community, connecting with one another and centuries of Jewish tradition. We are filled with energy, warmth and spiritual meaning. We celebrate our diversity – we are young families, seniors, singles, teens, empty nesters, interfaith families, same sex couples, Jews by birth and Jews by choice.
We are more than a congregation – we're a family, a community and friends.
Look around our website and see what we have to offer. Then join us for a relaxed, welcoming Erev Shabbat service, a Tot Shabbat, or our special Jammin' Shabbat service. Join an adult learning class and bring your elementary school age children to our junior youth group events. Come light the Chanukah menorah at our Chanukah service, munch on hamentashen at our Purim shpiel, and celebrate freedom at our community Passover Seder. Find your place in our community.
There is a place for you at Beth Chaverim.
Congregational Israel Trip
In November 2018 Rabbi Amy and a group of congregants joined with Temple Beth El of Riverside CA and members of Temple Sinai in Rochester for an exciting trip to Israel. Here is a small selection of photos. See our photo albums (must be logged in) for many more, and read our blog for details!
Fri, July 19 2019
16 Tammuz 5779
BCRC news & Notes
Summer at BCRC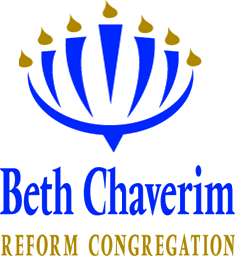 School is out but we still maintain a full schedule at BCRC. Continue to join us for weekly Erev Shabbat services. With the sun setting later, once a month (June 28th, July 26th and August 23rd) we will have an 8 PM start time, so you can enjoy a relaxing Shabbat dinner beforehand. At 6 PM, before the Aug 23 service, we will have a special 55+ and other 'old souls' potluck dinner. And save the date on August 25th for our 'welcome back' picnic. A call for volunteers is coming soon!
Contact Us!
Beth Chaverim Reform Congregation
21740 Beaumeade Circle, Suite 100
Ashburn, VA 20147
(703) 729-1659
office@bcrcva.org
Fri, July 19 2019 16 Tammuz 5779