Beth Chaverim Reform Congregation
Welcome to Beth Chaverim: Our House of Friends!
We are Building a House of Friends, One Family at a Time, By Creating a Welcoming Jewish Home for a Diverse Community.
Beth Chaverim means "House of Frien
ds" in Hebrew. That is what you will find at Beth Chaverim Reform Congregation. We are a welcoming community, connecting with one another and centuries of Jewish tradition. We are filled with energy, warmth and spiritual meaning. We celebrate our diversity – we are young families, seniors, singles, teens, empty nesters, interfaith families, same sex couples, Jews by birth and Jews by choice.
We are more than a congregation – we're a family, a community and friends.
Look around our website and see what we have to offer. Then join us for a relaxed, welcoming Erev Shabbat service, a Tot Shabbat, or our special Jammin' Shabbat service. Join an adult learning class and bring your elementary school age children to our junior youth group events. Come light the Chanukah menorah at our Chanukah service, munch on hamentashen at our Purim shpiel, and celebrate freedom at our community Passover Seder. Find your place in our community.
There is a place for you at Beth Chaverim.
BCRC Needs YOU! Volunteer for Short Term Jobs and Helper Family Dates
BCRC is your temple! We depend on our dedicated volunteers for the success of our community. Without our volunteers, we would not be able to hold the community events that make BCRC a true 'house of friends.' In addition, volunteering for a community with a sacred purpose makes your experience and relationships more meaningful! We are currently seeking volunteers for the upcoming year for various short term tasks. We are also taking requests during the month of July for specific Shabbat helper family and usher dates. This year the remaining dates will be assigned at random. If a specific date works for you, request it now! Click here to sign up!
Sat, July 21 2018
9 Av 5778
Featured Events
BCRC Summer Schedule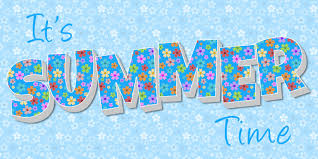 As summer approaches and religious school ends for the year, did you know that BCRC maintains a full worship schedule throughout the summer? We have some special events coming as well, like our outdoor service and movie July 27! Watch for Shabbat in the Park, to be held Aug 17. In July, we are planning a service to be followed by a movie under the stars. And of course the end of summer (Aug 26) will bring our annual BCRC Picnic. Click here to volunteer - we need your help to make this happen.
Contact Us!
Beth Chaverim Reform Congregation
21740 Beaumeade Circle, Suite 100
Ashburn, VA 20147
(703) 729-1659
office@bcrcva.org
Sat, July 21 2018 9 Av 5778