Welcome to Beth Chaverim: Our House of Friends!
We are Building a House of Friends, One Family at a Time, By Creating a Welcoming Jewish Home for a Diverse Community.
Beth Chaverim means "House of Frien
ds" in Hebrew. That is what you will find at Beth Chaverim Reform Congregation. We are a welcoming community, connecting with one another and centuries of Jewish tradition. We are filled with energy, warmth and spiritual meaning. We celebrate our diversity – we are young families, seniors, singles, teens, empty nesters, interfaith families, same sex couples, Jews by birth and Jews by choice.
We are more than a congregation – we're a family, a community and friends.
Look around our website and see what we have to offer. Then join us for a relaxed, welcoming Erev Shabbat service, a Tot Shabbat, or our special Jammin' Shabbat service. Join an adult learning class and bring your elementary school age children to our junior youth group events. Come light the Chanukah menorah at our Chanukah service, munch on hamentashen at our Purim shpiel, and celebrate freedom at our community Passover Seder. Find your place in our community.
There is a place for you at Beth Chaverim.
High Holy Days at BCRC
It is time to begin preparing for the High Holy Days or the Yamim Noraim, the Days of Awe. Our House of Friends will gather together to celebrate these important observances in the year 5779. Rabbi Amy will be joined by Susan Mandel-Giblin as cantorial soloist to guide us through these holiest of days.

Click here for the schedule of services and information about holiday tickets for members of the public, babysitting and children's activities, and opportunities for giving.
NOW is the time to Register for Religious School
Come join in for a joyful education in Judaics and Hebrew, for grades Pre-K (3 years old and potty trained) through Confirmation (10th grade). All students must be registered using our form (click here), so that we have current emergency contacts, allergies, etc. The first day of classes for Pre-K - 7th grades will be Sunday, August 26; all classes will dismiss at 11 am so everyone can come and enjoy the picnic at Claude Moore Park. Chaverim-Chai will start on the first full day of Religious School on Sunday, September 16. We look forward to a great 2018-19 school year!
Fri, August 17 2018
6 Elul 5778
Featured Events
It's a busy Summer at BCRC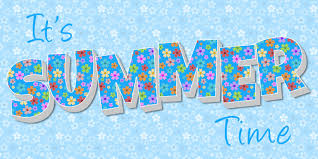 As we go into August, don't miss our busy schedule of events! Tot Shabbat in the Park, followed by regular services, will be held Aug 17 at Windmill Park in Ashburn. Why let the kids have all the fun? Members over 50 (and other old souls) are invited to a 'Better After 50' potluck on Aug 24. And for the whole family, Aug 26 will bring our annual BCRC Picnic. Click here to register and to volunteer - we need your help to make this happen, and of course we hope to see everyone there!
Contact Us!
Beth Chaverim Reform Congregation
21740 Beaumeade Circle, Suite 100
Ashburn, VA 20147
(703) 729-1659
office@bcrcva.org
Fri, August 17 2018 6 Elul 5778