Worship
Worship services at Beth Chaverim are spiritually and intellectually uplifting experiences. All of our services are filled with music, Torah and the warmth of family and friends. Beth Chaverim is dedicated to providing you with a spiritual home in which you and your family may worship, learn, and grow as you participate in Reform Jewish practices and observances. Rabbi Amy is devoted to helping congregants become both spiritually connected to and better educated about Reform Judaism, and to bringing our community closer together in worship, study, and practices of Tikkun Olam (repairing the world).
Our worship services are open to all congregants and friends from the community. Check our calendar for our up to date schedule of worship services and festival observances!
Mon, May 20 2019
15 Iyar 5779
BCRC news & Notes
Confirmation Shavuot and Discussion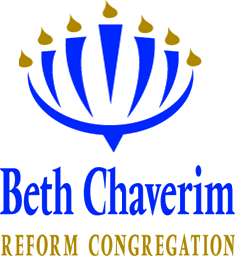 Celebrate our confirmation students and the holiday of Shavuot with a frank conversation about being Jewish in the Loudoun (or Fairfax) schools, on Friday June 7 at 7 PM. Our confirmands will lead the service and initiate the conversation. Our guests will be Ashley Ellis, Asst. Superintendent for Instruction and Asia Jones, Asst. Superintendent for Pupil Services of LCPS.
Contact Us!
Beth Chaverim Reform Congregation
21740 Beaumeade Circle, Suite 100
Ashburn, VA 20147
(703) 729-1659
office@bcrcva.org
Mon, May 20 2019 15 Iyar 5779