Worship
Worship services at Beth Chaverim are spiritually and intellectually uplifting experiences. All of our services are filled with music, Torah and the warmth of family and friends. Beth Chaverim is dedicated to providing you with a spiritual home in which you and your family may worship, learn, and grow as you participate in Reform Jewish practices and observances. Rabbi Amy is devoted to helping congregants become both spiritually connected to and better educated about Reform Judaism, and to bringing our community closer together in worship, study, and practices of Tikkun Olam (repairing the world).
Our worship services are open to all congregants and friends from the community. Check our calendar for our up to date schedule of worship services and festival observances!
Thu, July 18 2019
15 Tammuz 5779
BCRC news & Notes
Summer at BCRC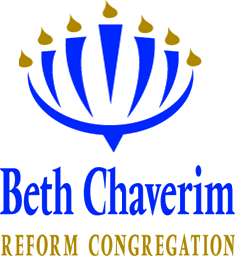 School is out but we still maintain a full schedule at BCRC. Continue to join us for weekly Erev Shabbat services. With the sun setting later, once a month (June 28th, July 26th and August 23rd) we will have an 8 PM start time, so you can enjoy a relaxing Shabbat dinner beforehand. At 6 PM, before the Aug 23 service, we will have a special 55+ and other 'old souls' potluck dinner. And save the date on August 25th for our 'welcome back' picnic. A call for volunteers is coming soon!
Contact Us!
Beth Chaverim Reform Congregation
21740 Beaumeade Circle, Suite 100
Ashburn, VA 20147
(703) 729-1659
office@bcrcva.org
Thu, July 18 2019 15 Tammuz 5779