Adult Education
Adult Education
Beginning Adult Hebrew led by Rabbi Amy
Wednesday, March 14 & 28, April 11 & 25, May 2 & 30, June 13 & 27; 7 pm
We are excited to offer Beginning Hebrew Classes here at BCRC! These classes are free to all BCRC Members, and are open to the public. The cost for members of the public is $10 per session, or $50 up front for all eight sessions. Please bring a check with you on the day you attend. The text we will be using is Aleph Isn't Tough by Linda Motzkin. Students should come with their own copy of the book. Please RSVP and let us know if you are interested. Click here to RSVP!
Sat, July 21 2018
9 Av 5778
Featured Events
BCRC Summer Schedule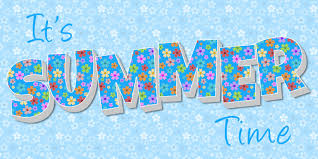 As summer approaches and religious school ends for the year, did you know that BCRC maintains a full worship schedule throughout the summer? We have some special events coming as well, like our outdoor service and movie July 27! Watch for Shabbat in the Park, to be held Aug 17. In July, we are planning a service to be followed by a movie under the stars. And of course the end of summer (Aug 26) will bring our annual BCRC Picnic. Click here to volunteer - we need your help to make this happen.
Contact Us!
Beth Chaverim Reform Congregation
21740 Beaumeade Circle, Suite 100
Ashburn, VA 20147
(703) 729-1659
office@bcrcva.org
Sat, July 21 2018 9 Av 5778