Adult Education
Adult Education
We have some exciting adult education opportunities coming in 2018-19. Here's a preview - stay tuned for more details.
Adult Hebrew will continue with chapter 6 in Alef isn't Tough on Wed. Dec. 5th at 7-8 pm. We will rededicate ourselves to learning Hebrew and light the Chanukah candles that night at the beginning of class. The class will be held Weds, 7-8 pm, Dec. 5, 12, Jan 9, 23, 30, Feb 6 and 13, optional Feb 27 if we haven't finished the workbook.
Save the Date: Feb 8-10 we will be hosting a scholar-in-residence, Rabbi Joe Charness
Rabbi Amy and Rabbi Greenspoon of Temple Sha'are Shalom are in conversation about another 4 part evening series at King Street Coffee or other similar location.
Save the Date: May 19th, Sarri Singer will visit and speak to our congregation. Ms. Singer is the Founder and Director of Strength to Strength, a nonprofit organization based in New York City established to bring survivors of terrorism and their families together globally to heal. For more information, please visit the website at www.stosglobal.org.
More to come!
Thu, June 20 2019
17 Sivan 5779
BCRC news & Notes
Summer at BCRC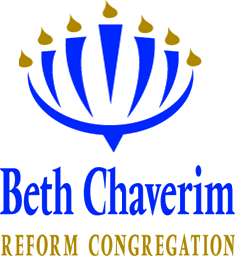 School is out but we still maintain a full schedule at BCRC. Continue to join us for weekly Erev Shabbat services. With the sun setting later, once a month (June 28th, July 26th and August 23rd) we will have an 8 PM start time, so you can enjoy a relaxing Shabbat dinner beforehand. At 6 PM, before the Aug 23 service, we will have a special 55+ and other 'old souls' potluck dinner. And save the date on August 25th for our 'welcome back' picnic. A call for volunteers is coming soon!
Contact Us!
Beth Chaverim Reform Congregation
21740 Beaumeade Circle, Suite 100
Ashburn, VA 20147
(703) 729-1659
office@bcrcva.org
Thu, June 20 2019 17 Sivan 5779