Membership Rates & Benefits
Join us! Enjoy the benefits of membership!

Please visit us as many times and take as long as you'd like to get to know our community before deciding whether it is for you. We welcome visitors at services, classes, meals and most synagogue events. We encourage you, however, to "jump in the water" and become a member of BCRC. Here are some of the benefits of membership:
• High Holy Day Tickets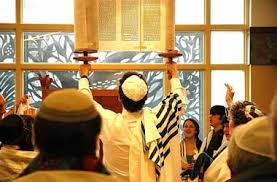 • Religious School Education*
• Bar/Bat Mitzvah Education and Celebration*
• Confirmation and Post-Confirmation Classes*
• Youth Groups
• Adult Learning Programs
• Clergy at Life Cycle Events (wedding and commitment ceremonies, baby namings, funerals)
• Pastoral Counseling
• Caring in Times of Need
• Newsletters and Other Mailings
• Preferred Rates for Facilities Rentals
• Membership in Brotherhood, Sisterhood and chavurahs
​* Additional Tuition Applies (see Religious School).
We have numerous membership categories and pricing plans. Click here to check them out and you are sure to find one that fits your needs.
Dues Adjustment may be obtained by for those with economic needs. We also offer significant dues credits for teaching Sunday School! To inquire about open positions, please contact our VP of Education.
Click here to access membership forms and join BCRC!
Fri, October 7 2022
12 Tishrei 5783
High Holy Days Information
We are grateful to be able to celebrate the new year 5783 with members and guests this year. Services will be held in person in the sanctuary and simulcast for members who wish to join us from home. The full schedule and information on tickets for members of the public can be found by clicking HERE. Join us for this joyous time of year as we also recognize BCRC's 25th anniversary!
Religious School Registration Open
We are excited to welcome students back to BCRC Religious School beginning Sunday, Sept. 11. If you haven't done so already, please click here to SIGN UP NOW so we can plan for the upcoming school year! Even if you filled out the form in previous years, we require that you again fill out this quick online form so all of our information will be up-to-date. New students are always welcome at any grade level!
Join us for services at BCRC
We welcome anyone looking for a place to worship. Join us for services weekly, every Friday at 7 PM. Guests are welcome to join us. In order to attend please phone our office at 703-729-1659 or email office@bcrcva.org to be placed on the guest list prior to attending.
Today's Calendar
Erev Shabbat Service

: 7:00pm
---
This week's Torah portion is

Parashat Haazinu
Erev Sukkot
View Calendar
Contact Us!
Beth Chaverim Reform Congregation
21740 Beaumeade Circle, Suite 100
Ashburn, VA 20147
(703) 729-1659
office@bcrcva.org
Fri, October 7 2022 12 Tishrei 5783