Community Events
Community Events
BCRC is a true 'house of friends'! To build our community, we endeavor to provide opportunities for engagement for every member. This includes Chavurah (friendship groups who share life events and activities together), various committees such as Tikva, and guest speakers and adult education opportunities as well as other activities specifically for adults. For our younger members we have CHAVTY, our BCRC youth groups.
During the year we have a number of recurring community events. Here's just a few:
Purim Carnival and Shpiel
BCRC Annual Picnic
Jammin' Shabbat
Community Seder
Mon, May 20 2019
15 Iyar 5779
BCRC news & Notes
Confirmation Shavuot and Discussion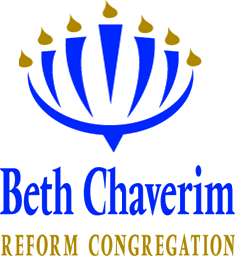 Celebrate our confirmation students and the holiday of Shavuot with a frank conversation about being Jewish in the Loudoun (or Fairfax) schools, on Friday June 7 at 7 PM. Our confirmands will lead the service and initiate the conversation. Our guests will be Ashley Ellis, Asst. Superintendent for Instruction and Asia Jones, Asst. Superintendent for Pupil Services of LCPS.
Contact Us!
Beth Chaverim Reform Congregation
21740 Beaumeade Circle, Suite 100
Ashburn, VA 20147
(703) 729-1659
office@bcrcva.org
Mon, May 20 2019 15 Iyar 5779