Inclement Weather
Inclement Weather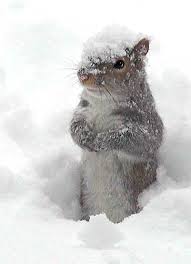 Decisions to cancel religious school due to inclement weather will be made by 7:30 am.
There are several ways to check for BCRC weather cancellations and delays:
1. BCRC will send out a special e-mail announcement to members.
2. Check the WTOP website or listen to WTOP on the radio (103.5 FM or 107.7 FM).
3. BCRC will update our Facebook status.
4. BCRC will post a status on the homepage of this website.
Thu, September 19 2019
19 Elul 5779
Enroll Now in Religious School!
Get ready for a great year of learning with your friends at BCRC!
The first day of Religious School for Pre-K through 7th grades is Sunday, August 25th. We will dismiss early at 10:30am so everyone can join together for our annual picnic! Chaverim-Chai will have their first day on Sunday, September 8th.
BCRC news & Notes
Get Ready for the High Holy Days
It is time to begin preparing for the High Holy Days or the Yamim Noraim, the Days of Awe. Our spiritual leader, Rabbi Amy Sapowith, will be joined by Susan Mandel-Giblin as cantorial soloist to guide us through these holiest of days.
We welcome congregants as well as members of the community to join us for these observances. All ages are welcome, with children's services for Rosh Hashanah and babysitting available. Click here for information about the schedule, ticket prices, babysitting and opportunities for giving.
Contact Us!
Beth Chaverim Reform Congregation
21740 Beaumeade Circle, Suite 100
Ashburn, VA 20147
(703) 729-1659
office@bcrcva.org
Thu, September 19 2019 19 Elul 5779