Inclement Weather
Inclement Weather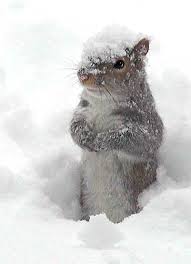 Decisions to cancel religious school due to inclement weather will be made by 7:30 am.
There are several ways to check for BCRC weather cancellations and delays:
1. BCRC will send out a special e-mail announcement to members.
2. Check the WTOP website or listen to WTOP on the radio (103.5 FM or 107.7 FM).
3. BCRC will update our Facebook status.
4. BCRC will post a status on the homepage of this website.
Mon, February 24 2020
29 Sh'vat 5780
BCRC news & Notes
Vegan Potluck and Jammin' Shabbat
Feb 28 6:30 PM
Never cooked--or even eaten--a vegan meal? Nothing to it! Just avoid all animal products and by-products; this means no meat, fish, poultry, dairy, or honey. (And remember: BCRC has a NO NUTS policy.) Following the potluck we will celebrate Shabbat with a Jammin' Shabbat at 7:30 PM - a joyous BCRC tradition! Click here for more info and to RSVP NOW!
Are you looking for a temple to join? This is a great way to check out BCRC. Contact our office for information.
Contact Us!
Beth Chaverim Reform Congregation
21740 Beaumeade Circle, Suite 100
Ashburn, VA 20147
(703) 729-1659
office@bcrcva.org
Mon, February 24 2020 29 Sh'vat 5780