Inclement Weather
Inclement Weather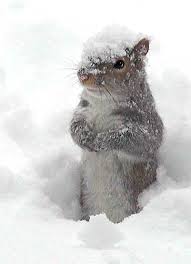 Decisions to cancel religious school due to inclement weather will be made by 7:30 am.
There are several ways to check for BCRC weather cancellations and delays:
1. BCRC will send out a special e-mail announcement to members.
2. Check the WTOP website or listen to WTOP on the radio (103.5 FM or 107.7 FM).
3. BCRC will update our Facebook status.
4. BCRC will post a status on the homepage of this website.
Sat, February 16 2019
11 Adar I 5779
BCRC news & Notes
What's Happening This Spring
I'm sure by now everyone has had enough of Winter! Don't despair - Spring will soon be here and we have some great events coming up at BCRC. The weekend 0f Mar 22-24 will feature our annual Purim Service and Sphiel and Purim Carnival. Fans of 'The Walking Dead' rejoice: This year we will be staging a scary (but family friendly!) shpiel. And in April get ready for our Community Seder, always a joyous way to celebrate Passover with your friends. See our calendar for specific dates and times.
Contact Us!
Beth Chaverim Reform Congregation
21740 Beaumeade Circle, Suite 100
Ashburn, VA 20147
(703) 729-1659
office@bcrcva.org
Sat, February 16 2019 11 Adar I 5779