Inclement Weather
Inclement Weather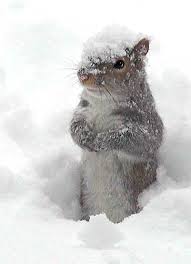 Decisions to cancel religious school due to inclement weather will be made by 7:30 am.
There are several ways to check for BCRC weather cancellations and delays:
1. BCRC will send out a special e-mail announcement to members.
2. Check the WTOP website or listen to WTOP on the radio (103.5 FM or 107.7 FM).
3. BCRC will update our Facebook status.
4. BCRC will post a status on the homepage of this website.
Wed, January 22 2020
25 Tevet 5780
BCRC news & Notes
It's a New Year at BCRC!
Everyone enjoyed Chanukah at BCRC! Click here (logged in members only for privacy) to see a photo album of the festivities. As we start the (secular) new year, we have much to look forward to. On Jan 30, our architects will be joining us to present the new 'BCRC21' master plan. February brings Tu B'Shevat, the new year of the trees, with a Tu B'Shevat Shabbat service led by our 4th graders on Feb 7. Later this Spring, watch for our Purim spiel and carnival, and our community Seder. We welcome non-members to check us out at these events! Contact our office for more information.
Contact Us!
Beth Chaverim Reform Congregation
21740 Beaumeade Circle, Suite 100
Ashburn, VA 20147
(703) 729-1659
office@bcrcva.org
Wed, January 22 2020 25 Tevet 5780