Inclement Weather
Inclement Weather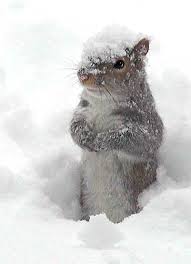 Decisions to cancel religious school due to inclement weather will be made by 7:30 am.
There are several ways to check for BCRC weather cancellations and delays:
1. BCRC will send out a special e-mail announcement to members.
2. Check the WTOP website or listen to WTOP on the radio (103.5 FM or 107.7 FM).
3. BCRC will update our Facebook status.
4. BCRC will post a status on the homepage of this website.
Sun, September 20 2020
2 Tishrei 5781
High Holy Days 5781
This year the BCRC High Holy Days Services will be provided remotely via Zoom. Services are open to all members. Non-members are welcome to attend but must register in advance. Click here to register. A Zoom link will be provided later to all members and others who have registered. Rosh Hashanah is Sept 18 and 19, and Yom Kippur Sept 27 and 28. Evening services begin 7 PM and morning services at 10 AM. Click here for details. Watch for more information in the Blast.
Today's Calendar
---
Upcoming Programs & Events
---
This week's Torah portion is

Parashat Haazinu
Rosh HaShanah & Tashlich
View Calendar
Contact Us!
Beth Chaverim Reform Congregation
21740 Beaumeade Circle, Suite 100
Ashburn, VA 20147
(703) 729-1659
office@bcrcva.org
Sun, September 20 2020 2 Tishrei 5781