Inclement Weather
Inclement Weather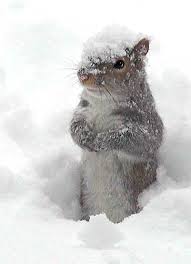 Decisions to cancel religious school due to inclement weather will be made by 7:30 am.
There are several ways to check for BCRC weather cancellations and delays:
1. BCRC will send out a special e-mail announcement to members.
2. Check the WTOP website or listen to WTOP on the radio (103.5 FM or 107.7 FM).
3. BCRC will update our Facebook status.
4. BCRC will post a status on the homepage of this website.
Wed, November 20 2019
22 Cheshvan 5780
BCRC news & Notes
Security Training Continues
Many of you attended our recent Active Threat Training where we learned about Avoid, Deny, Defend, and how to react if there were to be an active shooter situation. We have scheduled two follow-on training dates: Thursday, Nov 21st at 7pm, and Sunday Dec 8 at 1 PM. This training will briefly review Avoid, Deny, Defend, and then we will spend the bulk of the session developing and evaluating personal scripts with which you can be prepared for various emergency scenarios and locations. Click here to sign up.
Contact Us!
Beth Chaverim Reform Congregation
21740 Beaumeade Circle, Suite 100
Ashburn, VA 20147
(703) 729-1659
office@bcrcva.org
Wed, November 20 2019 22 Cheshvan 5780