About Us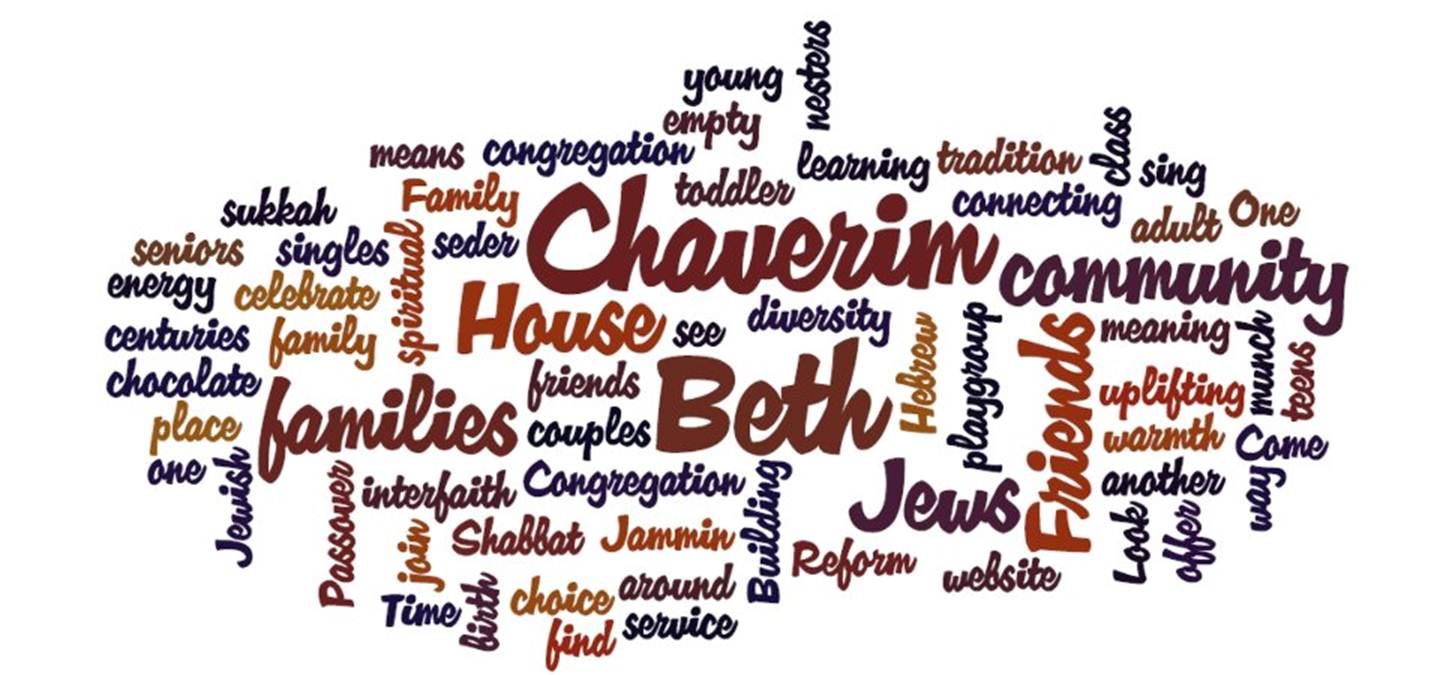 Beth Chaverim is Hebrew for 'House of Friends'. We are the only Reform Jewish congregation in Loudoun County - located about 30 miles west of Washington, D.C. We welcome and meet the needs of families of diverse backgrounds. We offer a variety of services and programs to encourage participation on many levels. Whether you are single, married or divorced, young, empty nesters, or seniors, we welcome you to our "House of Friends"!
We invite you to come in and meet our welcoming community, tour our synagogue, ask about how to participate in current online events, and learn why Beth Chaverim is a community that will give you everything you want in a religious home and MORE. Contact us to see how you can become part of our House of Friends!
We are Building a House of Friends, One Family at a Time, By Creating a Welcoming Jewish Home for a Diverse Community.
Our History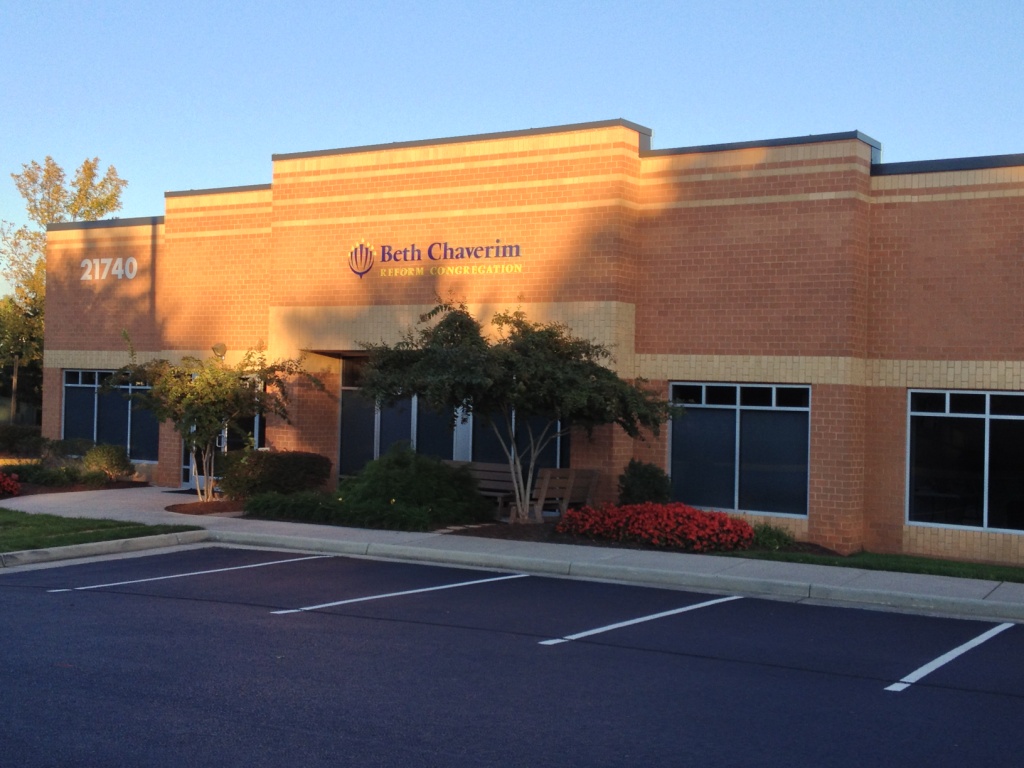 1997 - Founded by 5 families looking for place to celebrate their Judaism and educate their children in a liberal Jewish setting. First services held at local Ruritan Club and member homes and led by a visiting rabbinical student.
1998 - Hired student rabbi and established a home for religious school. Continued to hold services at rotating locations.
2005- A property to purchase was identified and the congregation decided to pursue the opportunity to find a permanent home.

2007 – After a period of significant growth, BCRC moved into its first permanent congregational home in Ashburn VA.
2010 – Hired our first full-time rabbi.
Today - Today, we carry on our entrepreneurial legacy with substance, vitality and vision. We now have about 120 families in our congregation and 80 children enrolled in our religious school in grades pre-K through 11.
Fri, April 16 2021
4 Iyar 5781
Thank you to Volunteers who Made BCRC-ADAMS Vaccine Clinic a Success!
A huge thank you to volunteers from BCRC and from our friends at the ADAMS Center who contributed their time and expertise to the BCRC-ADAMS Covid-19 vaccine clinic, which took place Sunday, April 11th!

More volunteers (both of the medical profession and non-medical profession) are needed to help community members receive a second dose on May 9th (Mother's Day). Please see the blast to sign up to volunteer for this great Mitzvah! - and for more photos from this event.
View and Contribute to our Virtual Bulletin Board!
BCRC is about COMMUNITY! Our synagogue community and the community around us!
CLICK HERE to view our Virtual Bulletin Board with community offerings.
Have something you would like to contribute to the Virtual Bulletin Board, please email the office (office@bcrcva.org)! We welcome submissions!
The Great Big Game Show!

Sunday, April 25, 4-5pm
Fun for all ages! Join your BCRC friends for a rousing Game Night... errr, Afternoon! Hosted by The Great Big Game Show Online! Try your hand at interactive, high graphic trivia games as an individual or as a team (each participant should log in on their own device). Have fun with games including Fist Bump, Face Off, and more! No need to register, just come ready to play! A zoom link will be sent on the day of the event.
Team BCRC Virtual 5K - Benefitting JCADA
Join Team BCRC in a Virtual 5k to Help Stop Domestic Violence!
Benefiting JCADA (Jewish Coalition Against Domestic Abuse)
JCADA provides trauma-informed care for victims of domestic abuse, and is hosting a Virtual 5K Fundraiser! Join team BCRC by donating and pledging to take part! You may run, walk, or bike a 5k on your own, or safely with friends and family, and log your activities online! Not up for a 5K? Try 5 bench presses, 5 burpees, 5 jumping jacks, or any activity you choose!
Click here to sign up with Team BCRC, and consider sending photos to the office to be shared on BCRC's Virtual Bulletin Board! (the sign up link is to the right of the page.)
Today's Calendar
Yom Ha'atzmaut Shabbat Service

: 7:00p
---
This week's Torah portion is

Parashat Tazria-M'tzora
Lag BaOmer
View Calendar
Contact Us!
Beth Chaverim Reform Congregation
21740 Beaumeade Circle, Suite 100
Ashburn, VA 20147
(703) 729-1659
office@bcrcva.org
Fri, April 16 2021 4 Iyar 5781