Class Times and Tuition
Class Times and Tuition
Pre-K/K (9-11 am) - $293
1st – 2nd Grades (9-11 am) - $586
3rd – 7th Grades (9-12 pm) - $796*
Pre-Confirmation (8th & 9th Grade) and Confirmation (10th Grade) (11-1 pm) - $586
* Note: B'nai Mitzvah fees are separate from Religious School fees. Please consult the B'nai Mitzvah Handbook for more information.

Religious School Dates and Activities
Visit our Online Calendar to see Religious School dates and details! Click here.
Parents, please stay tuned to your email for more information and details on our upcoming Religious School events and activities.
Class Service Schedule
Each of our grades is given the opportunity once per year to lead a Shabbat service. This may include leading the congregation in song and/or reading certain prayers. The class often will organize a special Oneg Shabbat or dinner for the families of the students.
Rehearsals for the service typically are held the Sunday before the service during Religious School, and also during the hour before the service starts - please check with Rabbi Amy Sapowith for your grade's rehearsal schedule.
Class Service Schedule - 2018/19
Date

Grade/Event

October 19

7th Grade

January 11

6th Grade

January 18
(Tu B'Shevat Shabbat)

1st Grade (with Kindergarten and Pre-K invited but not leading the service)

February 15

5th Grade

March 15

4th Grade

May 10
(Yom Ha'atzmaut Shabbat)

3rd Grade

May 24

2nd Grade
Wed, August 15 2018
4 Elul 5778
Featured Events
It's a busy Summer at BCRC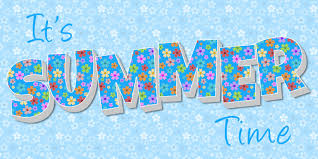 As we go into August, don't miss our busy schedule of events! Tot Shabbat in the Park, followed by regular services, will be held Aug 17 at Windmill Park in Ashburn. Why let the kids have all the fun? Members over 50 (and other old souls) are invited to a 'Better After 50' potluck on Aug 24. And for the whole family, Aug 26 will bring our annual BCRC Picnic. Click here to register and to volunteer - we need your help to make this happen, and of course we hope to see everyone there!
Contact Us!
Beth Chaverim Reform Congregation
21740 Beaumeade Circle, Suite 100
Ashburn, VA 20147
(703) 729-1659
office@bcrcva.org
Wed, August 15 2018 4 Elul 5778