Chavurah
Chavurah
WHAT IS A CHAVURAH?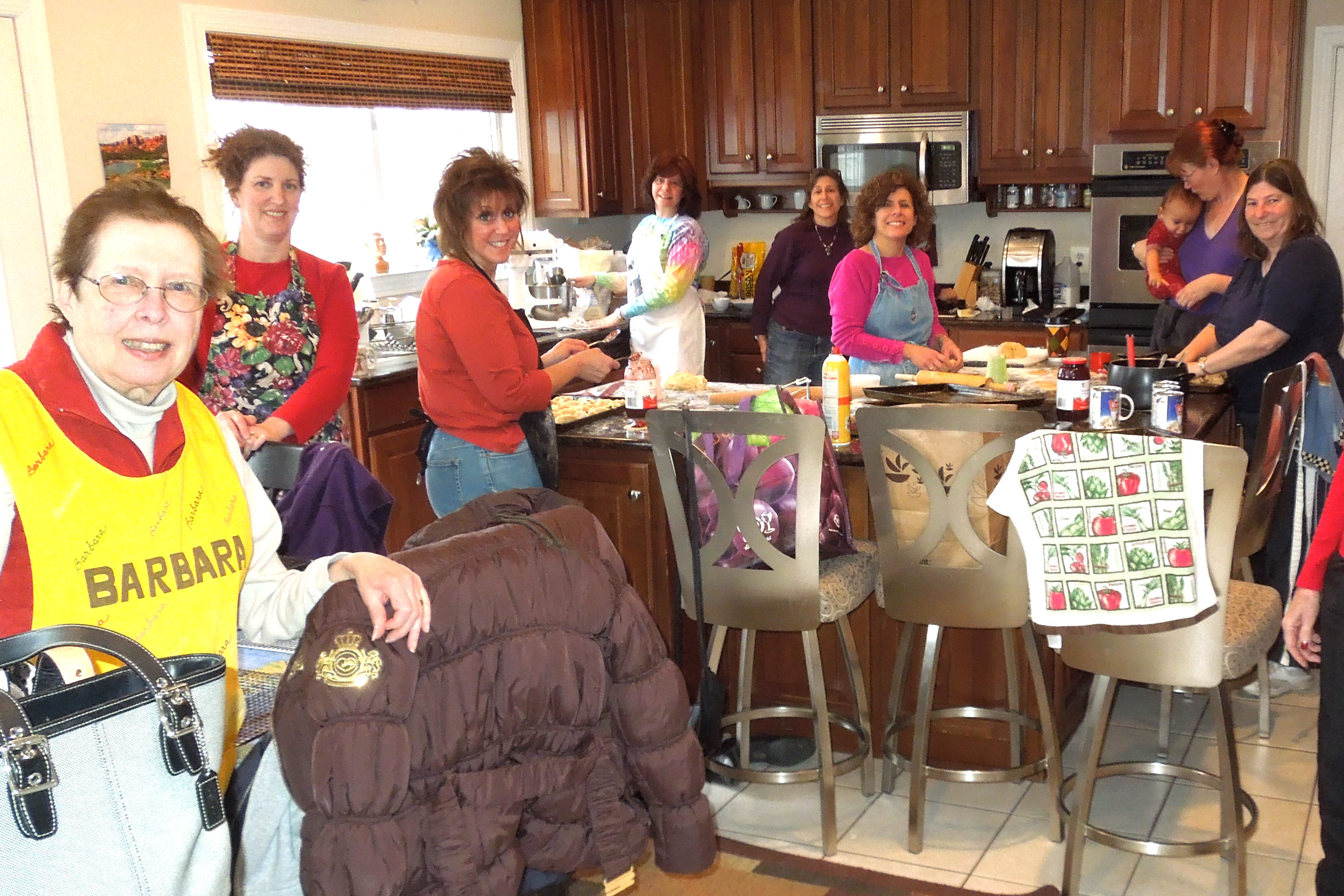 A Chavurah is a small intimate friendship group of Temple members, like an extended family, who share life events and activities together – both in and outside the Temple. Each chavurah sets its own schedule and agenda which reflects the needs and desires of its members. The focus can be social, educational, religious, or any combination.
WHO CAN PARTICIPATE?
Participation in the Chavurah Experience is open to all members of Beth Chaverim Reform Congregation.
WHAT DOES IT COST?
Good News...It is FREE!
WHEN AND WHERE DO CHAVUROT MEET?
Chavurah members usually meet at Temple services or events, in their homes, in restaurants, sports venues, theaters, or other locations decided upon by the members of the chavurah. The interests, needs, and schedules of each chavurah, which can vary greatly, are the deciding factors in the dynamics and activities of each group.
HOW DO I START OR JOIN A CHAVURAH?
Do you have a special interest in any area that you would like to share with other members our community by starting a Chavurah? Would you like to join a Chavurah? For further information or to express interest, contact Lauren Deigh, Chavurah Chair.
Tue, January 22 2019
16 Sh'vat 5779
BCRC News and Notes
Interfaith Event Featuring Visiting Scholar
Friday, February 8 and Saturday, February 9
Come for One Evening or Both

Please join in us on Friday for a communal Sabbath study, service, meal, and discussion, led by Rabbi Charnes, to experience the depth and breath of what Rabbi Abraham Joshua Heschel has rightly and most profoundly called our "sanctuary in time."

Saturday's program will feature a unique discussion between Rabbis (Rabbi Charnes and Rabbi Amy) and Pastors (from Community Lutheran Church, Sterling) on how Judaism and Christianity understand the nature of sin, forgiveness, and atonement; the function of law, faith, and grace; the notion of righteousness; what it means to be created in "the image of God;" and how these abstract doctrines and theologies can animate our sacred practices.

For more information and to RSVP: https://www.bcrcva.org/event/scholar-in-residence.html
Contact Us!
Beth Chaverim Reform Congregation
21740 Beaumeade Circle, Suite 100
Ashburn, VA 20147
(703) 729-1659
office@bcrcva.org
Tue, January 22 2019 16 Sh'vat 5779