Chavurah
WHAT IS A CHAVURAH?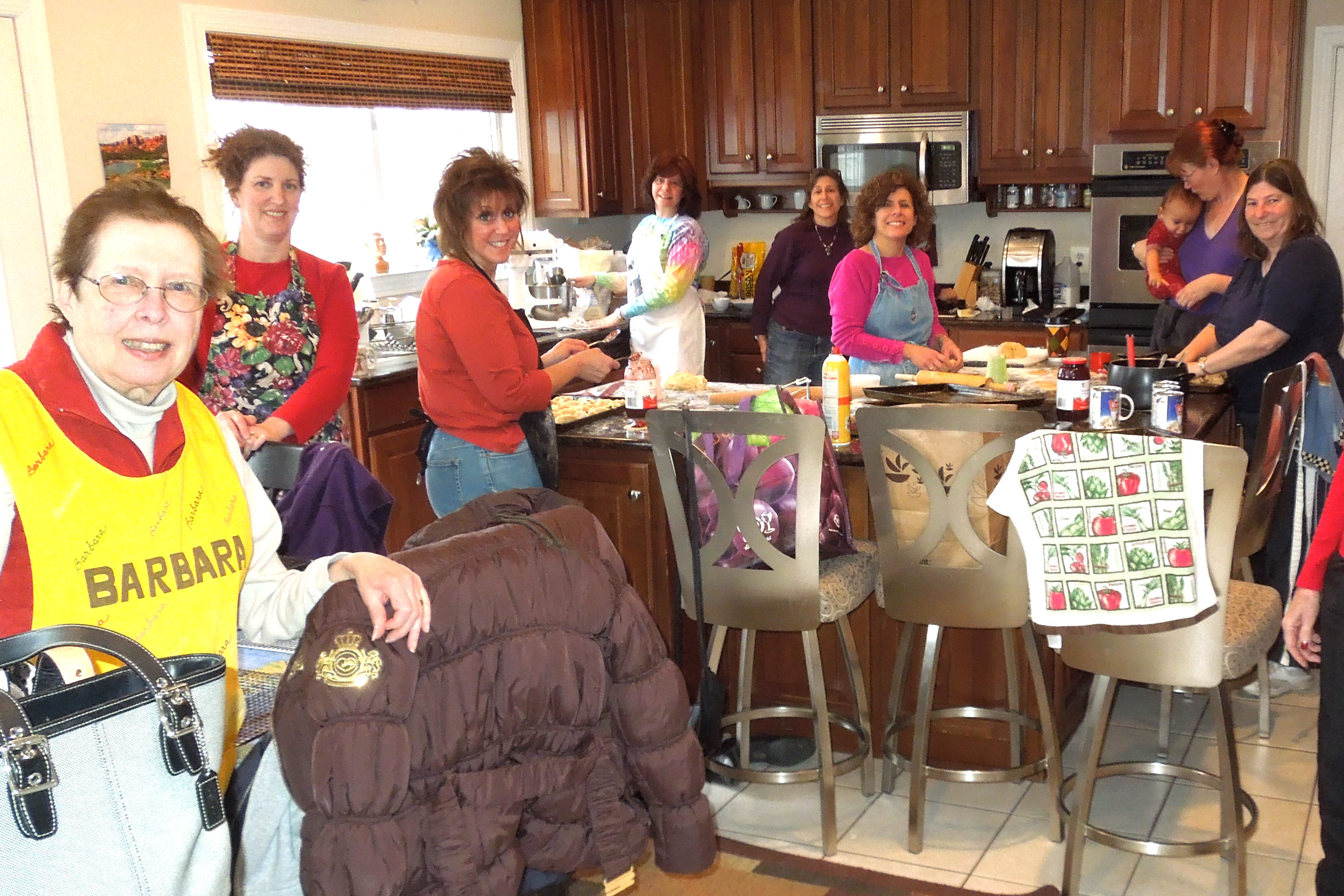 A Chavurah is a small intimate friendship group of Temple members, like an extended family, who share life events and activities together – both in and outside the Temple. Each chavurah sets its own schedule and agenda which reflects the needs and desires of its members. The focus can be social, educational, religious, or any combination.
WHO CAN PARTICIPATE?
Participation in the Chavurah Experience is open to all members of Beth Chaverim Reform Congregation.
WHAT DOES IT COST?
Good News...It is FREE!
WHEN AND WHERE DO CHAVUROT MEET?
Chavurah members usually meet at Temple services or events, in their homes, in restaurants, sports venues, theaters, or other locations decided upon by the members of the chavurah. The interests, needs, and schedules of each chavurah, which can vary greatly, are the deciding factors in the dynamics and activities of each group.
HOW DO I START OR JOIN A CHAVURAH?
Do you have a special interest in any area that you would like to share with other members our community by starting a Chavurah? Would you like to join a Chavurah? For further information or to express interest, contact Lisa in the office at Office@bcrcva.org.
Info on Chavurahs
Young Families Chavurah
Young at Hearts Club Chavurah
Sat, February 4 2023
13 Sh'vat 5783
it's BCRC's 25th Anniversary
This year our 'house of friends' will celebrate our 25th anniversary by returning to a full schedule of events where adults, kids and families can get together. Watch for announcements of events and please consider a special 25th anniversary donation to your house of friends (click donate above).
Calling all scouts! Scout shabbat Feb 10
Calling all scouts! Mark your calendars for Friday, February 10. Our own Alex Harris, chaplain's aide for Boy Scout Troop 1941, based in Ashburn, will deliver a short welcome message about scouting and Tu B'Shvat, and can answer questions from prospective scouts. Come in uniform! Scouts attending can get a special commemorative patch; email Alex (alexwh24601@gmail.com) if you would like one.
Helper Family Returns: Please Sign Up!
Beginning this year, BCRC is bringing back the Helper Family program for Friday Erev Shabbat services. We encourage each family unit (including single members) to volunteer as a helper family for one or two Erev Shabbat services each year. This is a mitzvah for the BCRC community, and a great way for you to connect with other congregants. Click HERE to sign up. Click HERE to see full instructions for helper families. Thank you!
Tomorrow's Calendar
---
This week's Torah portion is

Parashat B'shalach
Tu BiSh'vat
View Calendar
Contact Us!
Beth Chaverim Reform Congregation
21740 Beaumeade Circle, Suite 100
Ashburn, VA 20147
(703) 729-1659
office@bcrcva.org
Sat, February 4 2023 13 Sh'vat 5783