Chavurah
WHAT IS A CHAVURAH?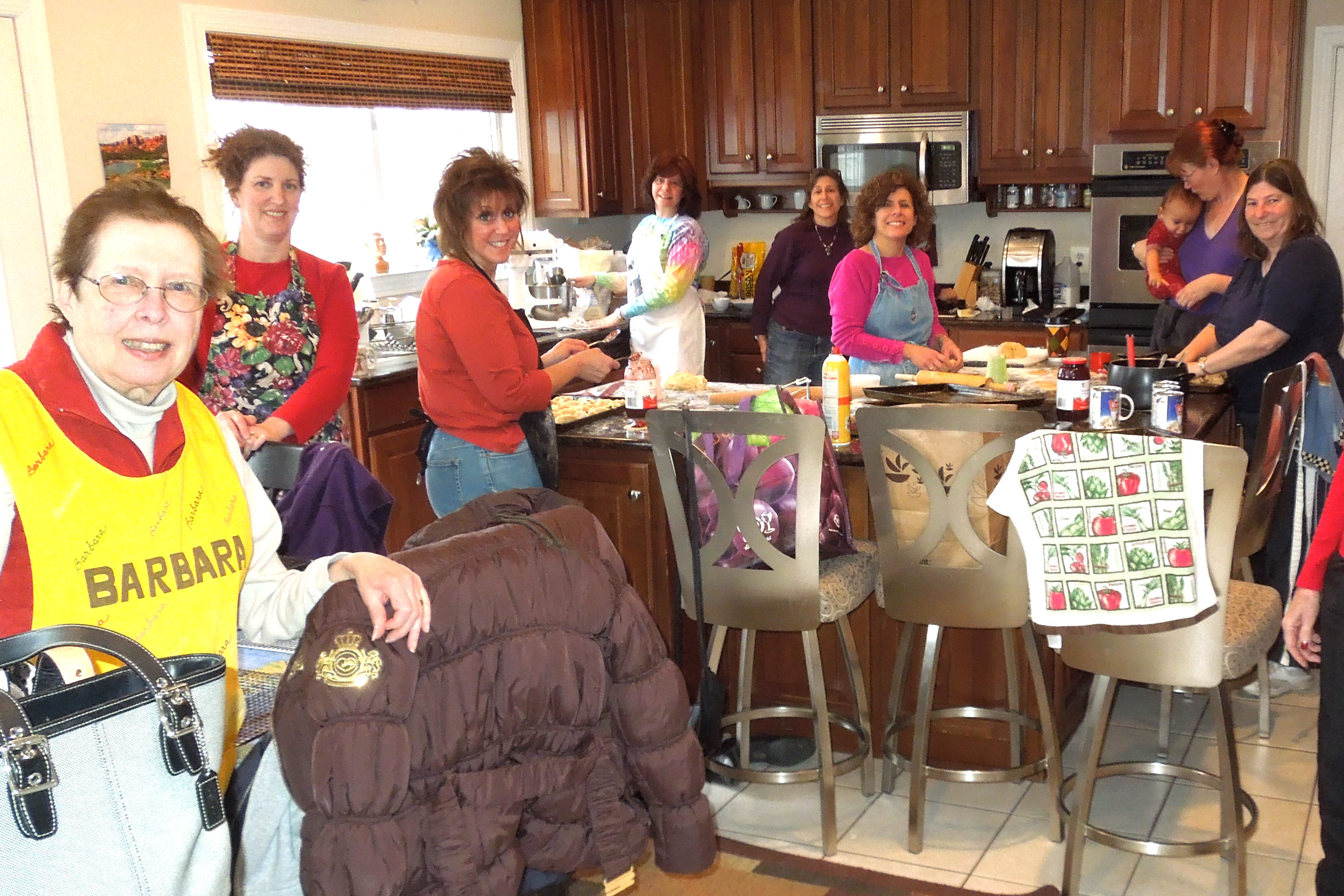 A Chavurah is a small intimate friendship group of Temple members, like an extended family, who share life events and activities together – both in and outside the Temple. Each chavurah sets its own schedule and agenda which reflects the needs and desires of its members. The focus can be social, educational, religious, or any combination.
WHO CAN PARTICIPATE?
Participation in the Chavurah Experience is open to all members of Beth Chaverim Reform Congregation.
WHAT DOES IT COST?
Good News...It is FREE!
WHEN AND WHERE DO CHAVUROT MEET?
Chavurah members usually meet at Temple services or events, in their homes, in restaurants, sports venues, theaters, or other locations decided upon by the members of the chavurah. The interests, needs, and schedules of each chavurah, which can vary greatly, are the deciding factors in the dynamics and activities of each group.
HOW DO I START OR JOIN A CHAVURAH?
Do you have a special interest in any area that you would like to share with other members our community by starting a Chavurah? Would you like to join a Chavurah? For further information or to express interest, contact Lauren Deigh, Chavurah Chair.
Mon, February 24 2020
29 Sh'vat 5780
BCRC news & Notes
Vegan Potluck and Jammin' Shabbat
Feb 28 6:30 PM
Never cooked--or even eaten--a vegan meal? Nothing to it! Just avoid all animal products and by-products; this means no meat, fish, poultry, dairy, or honey. (And remember: BCRC has a NO NUTS policy.) Following the potluck we will celebrate Shabbat with a Jammin' Shabbat at 7:30 PM - a joyous BCRC tradition! Click here for more info and to RSVP NOW!
Are you looking for a temple to join? This is a great way to check out BCRC. Contact our office for information.
Contact Us!
Beth Chaverim Reform Congregation
21740 Beaumeade Circle, Suite 100
Ashburn, VA 20147
(703) 729-1659
office@bcrcva.org
Mon, February 24 2020 29 Sh'vat 5780