Chavurah
WHAT IS A CHAVURAH?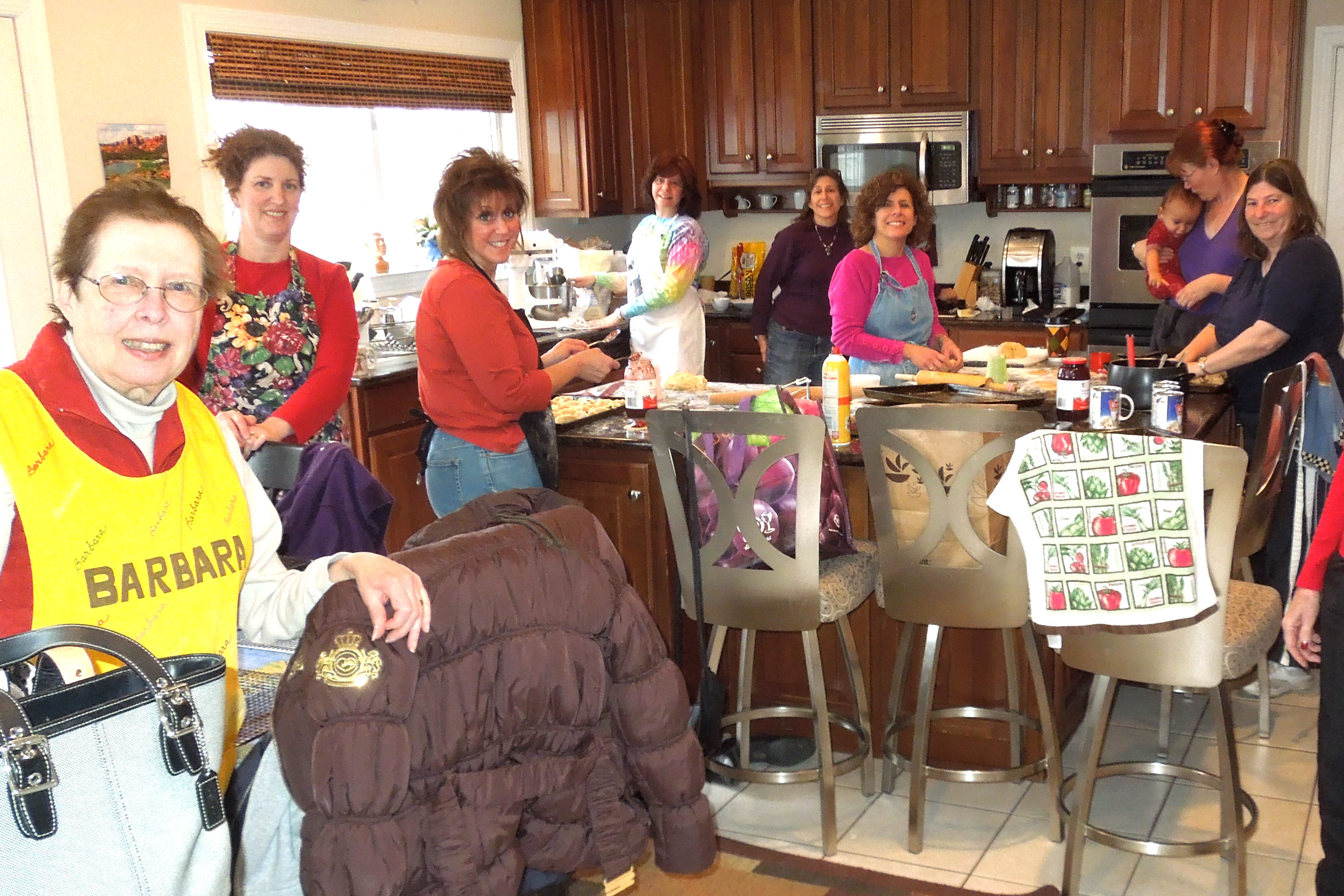 A Chavurah is a small intimate friendship group of Temple members, like an extended family, who share life events and activities together – both in and outside the Temple. Each chavurah sets its own schedule and agenda which reflects the needs and desires of its members. The focus can be social, educational, religious, or any combination.
WHO CAN PARTICIPATE?
Participation in the Chavurah Experience is open to all members of Beth Chaverim Reform Congregation.
WHAT DOES IT COST?
Good News...It is FREE!
WHEN AND WHERE DO CHAVUROT MEET?
Chavurah members usually meet at Temple services or events, in their homes, in restaurants, sports venues, theaters, or other locations decided upon by the members of the chavurah. The interests, needs, and schedules of each chavurah, which can vary greatly, are the deciding factors in the dynamics and activities of each group.
HOW DO I START OR JOIN A CHAVURAH?
Do you have a special interest in any area that you would like to share with other members our community by starting a Chavurah? Would you like to join a Chavurah? For further information or to express interest, contact Lisa in the office at Office@bcrcva.org.
Info on Chavurahs
Young Families Chavurah
Young at Hearts Club Chavurah
Mon, June 21 2021
11 Tammuz 5781
Friends of Israeli Defense Force Needs your help

As the ceasefire takes hold, hundreds of thousands of IDF soldiers and reservists continue to have critical needs. Friends of the Israeli Defense Force (FIDF) is the sole official organization authorized to collect charitable donations on behalf of the Israel Defense Forces across the United States, and the FIDF is raising emergency funds to provide the enormous humanitarian and welfare needs that the military bases cannot provide. Please consider giving to FIDF at FIDF.org.
The Jewish Federation has also created the Israel Emergency Fund. Please consider donating today.
The mainstreaming of Antisemitism: AJC Forum
At the American Jewish Committee (AJC) Virtual Global Forum 2021, Bret Stephens, Op-Ed Columnist, The New York Times, Bari Weiss, Journalist and Author of How to Fight Antisemitism, and Simone Rodan-Benzaquen, Director of AJC Europe spoke about rising antisemitism in a session titled "The Mainstreaming of Antisemitism: How Should We Respond?". As antisemitism becomes more prevalent, this is recommended viewing for everyone. Click here to view.
This week's Torah portion is

Parashat Balak
Fast of Tammuz
View Calendar
Contact Us!
Beth Chaverim Reform Congregation
21740 Beaumeade Circle, Suite 100
Ashburn, VA 20147
(703) 729-1659
office@bcrcva.org
Mon, June 21 2021 11 Tammuz 5781