Purim Carnival
Sunday, March 24, 2019
•
17 Adar II 5779
11:00 AM - 1:00 PM
Step right up, come one, come all! A Purim Carnival for all ages, here at BCRC! Games for the winning, and crafts for the making!
Tickets and Pizza can be purchased at a discount in advance below by March 23rd at 12pm, or you may purchase at the door.
Pre-K through 2nd grade will dismiss at 11:00am to enjoy the PurimCarnival. 3rd through 7th grades will dismiss at 11:30am to enjoy the Purim Carnival. Don't let the kids have all of the fun! All students are required to be accompanied by an adult!
Have a great time volunteering: Sign Up Here!
Let us know if you can donate, buy or bake hamantaschen :) Click here!
This form is now closed. You may purchase tickets at regular price at the carnival.
Share Print Save To My Calendar
Mon, May 20 2019
15 Iyar 5779
BCRC news & Notes
Confirmation Shavuot and Discussion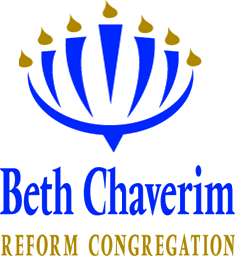 Celebrate our confirmation students and the holiday of Shavuot with a frank conversation about being Jewish in the Loudoun (or Fairfax) schools, on Friday June 7 at 7 PM. Our confirmands will lead the service and initiate the conversation. Our guests will be Ashley Ellis, Asst. Superintendent for Instruction and Asia Jones, Asst. Superintendent for Pupil Services of LCPS.
Contact Us!
Beth Chaverim Reform Congregation
21740 Beaumeade Circle, Suite 100
Ashburn, VA 20147
(703) 729-1659
office@bcrcva.org
Mon, May 20 2019 15 Iyar 5779