BCRC Winter Escape
01/24/2018 04:00:42 PM
Seth Leventhal
| | |
| --- | --- |
| Author | |
| Date Added | |
| Automatically create summary | |
| Summary | |
Last Saturday, Jan 20, BCRC held its first 'Winter Escape', at thd Freedom Center in Leesburg. This event was an adaptation of an annual Winter event held at Rabbi Amy's Rochester temple, which gives people a chance to escape that mid-Winter cabin fever and romp in the snow. Well, we not only had no snow but had one of the warmest days of the winter! So our Winter Escape involved a hike around the lake and outdoor activities like tree climbing, as well as indoor activities such as games and a skit illustrating this week's torah portion organized by Rabbi Amy. Did you know that this week, not the week of Passover, is the week for the portion about Moses and the exodus from Egypt? Before a great dinner, Charles Gibson led a cooking lesson in how to make a Shivat Hamanim (7 species of Tu B'Shevat) salad. Click here to see the recipe. We ended with a s'mores Havdalah around the campfire. Check out our photo album here (must be logged in to view photos for privacy purposes).
Wed, August 15 2018
4 Elul 5778
Featured Events
It's a busy Summer at BCRC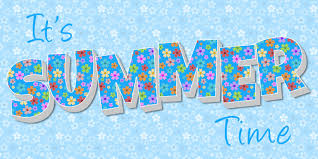 As we go into August, don't miss our busy schedule of events! Tot Shabbat in the Park, followed by regular services, will be held Aug 17 at Windmill Park in Ashburn. Why let the kids have all the fun? Members over 50 (and other old souls) are invited to a 'Better After 50' potluck on Aug 24. And for the whole family, Aug 26 will bring our annual BCRC Picnic. Click here to register and to volunteer - we need your help to make this happen, and of course we hope to see everyone there!
Contact Us!
Beth Chaverim Reform Congregation
21740 Beaumeade Circle, Suite 100
Ashburn, VA 20147
(703) 729-1659
office@bcrcva.org
Wed, August 15 2018 4 Elul 5778