Program Sponsorships
Program Sponsorships
BCRC offers the opportunity to make special contributions to the temple by sponsoring an event, an installation or a program. Such sponsorships may include:
A Second Night Seder
Fee for the Cantor/Musician for High Holy Days
The Memorial Board for Plaques
The Yom Kippur Break-the-Fast
A Family Shabbat Dinner for Congregation
A "Scholar in Residence" Luncheon
The Printing of the Bulletin for 1 year
The cost for such sponsorship will be set by the Board of Directors.
Return to Donations
Thu, June 20 2019
17 Sivan 5779
BCRC news & Notes
Summer at BCRC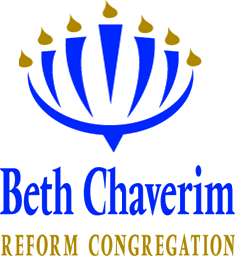 School is out but we still maintain a full schedule at BCRC. Continue to join us for weekly Erev Shabbat services. With the sun setting later, once a month (June 28th, July 26th and August 23rd) we will have an 8 PM start time, so you can enjoy a relaxing Shabbat dinner beforehand. At 6 PM, before the Aug 23 service, we will have a special 55+ and other 'old souls' potluck dinner. And save the date on August 25th for our 'welcome back' picnic. A call for volunteers is coming soon!
Contact Us!
Beth Chaverim Reform Congregation
21740 Beaumeade Circle, Suite 100
Ashburn, VA 20147
(703) 729-1659
office@bcrcva.org
Thu, June 20 2019 17 Sivan 5779