Sisterhood
Sisterhood
Wanted: Fabulous Ladies Who Want FUN, FRIENDSHIP, and to MAKE A DIFFERENCE!
Sisterhood is a diverse group of women - we are women of all ages, and single, single parents, married, married with children, divorced and widowed. As an extension of our temple, the Sisterhood has three main functions: sponsoring social and educational programs of interest to women; raising much needed funds; and overseeing a wide range of "chesed" (kindness) activities. We are always looking for enthusiastic and creative women to help us build our program and support our synagogue! We are very proud of the vital role we play in the everyday life of Beth Chaverim. Please contact us at office@bcrcva.org for more information.
Sat, July 21 2018
9 Av 5778
Featured Events
BCRC Summer Schedule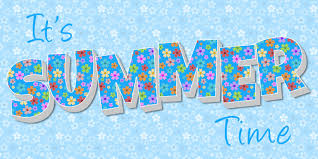 As summer approaches and religious school ends for the year, did you know that BCRC maintains a full worship schedule throughout the summer? We have some special events coming as well, like our outdoor service and movie July 27! Watch for Shabbat in the Park, to be held Aug 17. In July, we are planning a service to be followed by a movie under the stars. And of course the end of summer (Aug 26) will bring our annual BCRC Picnic. Click here to volunteer - we need your help to make this happen.
Contact Us!
Beth Chaverim Reform Congregation
21740 Beaumeade Circle, Suite 100
Ashburn, VA 20147
(703) 729-1659
office@bcrcva.org
Sat, July 21 2018 9 Av 5778