10 Years at Beaumeade!
03/10/2018 09:27:04 AM
Seth Leventhal
| | |
| --- | --- |
| Author | |
| Date Added | |
| Automatically create summary | |
| Summary | |
On Friday March 9 we commemorated our 10th anniversary in our building with a special Erev Shabbat service. First we rededicated the mezuzzah at the entry to the sanctuary, which had been removed for the painting project. At our service we had some guest speakers - former President Renee Gupp talked about how we found this building and our early years both here and previously. I talked about our upgrade plans for the next ten years. After the service we celebrated with a festive luau oneg, with delicious (and kosher!) fruit smoothies catered by Maui Wowi. So many people joined us that we had to order extra smoothies to serve everyone, plus many of our congregants came decked out in Hawaiian shirts in the spirit of the occasion! Please consider a donation to our building improvement project so that we can continue to enjoy this building!
Wed, August 15 2018
4 Elul 5778
Featured Events
It's a busy Summer at BCRC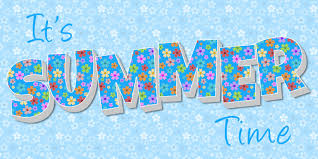 As we go into August, don't miss our busy schedule of events! Tot Shabbat in the Park, followed by regular services, will be held Aug 17 at Windmill Park in Ashburn. Why let the kids have all the fun? Members over 50 (and other old souls) are invited to a 'Better After 50' potluck on Aug 24. And for the whole family, Aug 26 will bring our annual BCRC Picnic. Click here to register and to volunteer - we need your help to make this happen, and of course we hope to see everyone there!
Contact Us!
Beth Chaverim Reform Congregation
21740 Beaumeade Circle, Suite 100
Ashburn, VA 20147
(703) 729-1659
office@bcrcva.org
Wed, August 15 2018 4 Elul 5778