The 2018 Community Seder was a Great Success!
04/03/2018 11:30:26 AM
Seth Leventhal
| | |
| --- | --- |
| Author | |
| Date Added | |
| Automatically create summary | |
| Summary | |
Our Community Seder, held on Saturday March 31, attracted our largest attendance ever! We had over 80 attendees, including congregants, guests, and a good number of attendees from outside BCRC. Rabbi Amy led the Seder with our song leader Rachel Gomberg. Everyone was involved in readings, which even included the four questions read in multiple languages! We learned about some customs not everyone may be familiar with, such as the Miriam's Cup and the use of spring onions to symbolize whips, demonstrated by Stacy Kafka. Following the very enthusiastically received Seder (and the downing of the 4 cups of wine), we had a wonderful dinner, with chickens generously donated by Wegman's (thanks to the Raffmans for arranging), and various traditional sides and desserts provided by our attendees. Special thanks to the Scotts for the matzoh ball soup and charoset, and thanks to all the other families for their donat
ions! And a big 'todah rabah' to Charles Gibson for perfectly coordinating this event, along with all the members of the volunteer team who worked tirelessly to shop, prepare food and set up and clean up afterwards. Check out the pictures (mostly provided by Sonja Benson) on the Seder Photo Album (must be logged in to view for privacy purposes).
Wed, August 15 2018
4 Elul 5778
Featured Events
It's a busy Summer at BCRC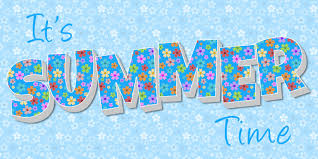 As we go into August, don't miss our busy schedule of events! Tot Shabbat in the Park, followed by regular services, will be held Aug 17 at Windmill Park in Ashburn. Why let the kids have all the fun? Members over 50 (and other old souls) are invited to a 'Better After 50' potluck on Aug 24. And for the whole family, Aug 26 will bring our annual BCRC Picnic. Click here to register and to volunteer - we need your help to make this happen, and of course we hope to see everyone there!
Contact Us!
Beth Chaverim Reform Congregation
21740 Beaumeade Circle, Suite 100
Ashburn, VA 20147
(703) 729-1659
office@bcrcva.org
Wed, August 15 2018 4 Elul 5778