Annual Congregational Meeting
06/23/2018 09:48:25 AM
Seth Leventhal
| | |
| --- | --- |
| Author | |
| Date Added | |
| Automatically create summary | |
| Summary | |
Our annual Congregational Meeting was held Sunday June 10. For those who were unable to attend, here's a brief summary. Rabbi Amy thanked our current Board of Directors for their service, and singled out our departing members, thanking Brian Freed for doing a "'tzaddik's job' as worship VP", and Neil Frank for giving his heart and soul and labor to BCRC as Facilities VP. Board President Seth Leventhal discussed our so far successful renovation efforts, from painting to the new foyer. He announced that we are now entering into a contract with architectural firm Brawer Hauptman to produce a master plan that will serve as a blueprint for the future of our facility.
We then voted to approve our slate of new Board members: Beverly Smart for Facilities VP and Mark Raffman for Worship VP. Welcome, Beverly and Mark!
Lastly there was discussion of the budget. One of the key things we are adding, using savings from the past year's budget, is a paid position for a part-time Religious School Coordinator. We are also establishing a dedicated budget line for facility renovations, though funding is limited so donations will be needed! Unfortunately, cost of living increases and budget shortfalls forced us to propose a 5% increase in dues and tuition rates, the first increase since 2014. After some questions, the budget was approved unanimously.
Thanks to all who attended and everyone else who helps make our 'house of friends' a reality!
Sat, July 21 2018
9 Av 5778
Featured Events
BCRC Summer Schedule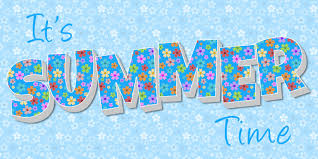 As summer approaches and religious school ends for the year, did you know that BCRC maintains a full worship schedule throughout the summer? We have some special events coming as well, like our outdoor service and movie July 27! Watch for Shabbat in the Park, to be held Aug 17. In July, we are planning a service to be followed by a movie under the stars. And of course the end of summer (Aug 26) will bring our annual BCRC Picnic. Click here to volunteer - we need your help to make this happen.
Contact Us!
Beth Chaverim Reform Congregation
21740 Beaumeade Circle, Suite 100
Ashburn, VA 20147
(703) 729-1659
office@bcrcva.org
Sat, July 21 2018 9 Av 5778