Education Coordinator Job Description
Education Coordinator Job Description
Part-time Position: Religious School Education Coordinator
Beth Chaverim Reform Congregation
Ashburn, VA

Share your passion for Jewish education as you facilitate the smooth running of our one day a week religious school and support teachers and staff implementing the curriculum. This friendly, organized, and flexible individual nagivates easily through joyful chaos and will serve as a liaison to the rabbi, administrator, Institute for Southern Jewish Life fellows, and volunteer teaching staff.

Responsibilities include but are not limited to:
Greet students and families at the beginning and end of the school sessions.
Assist teachers in assembling necessary materials for learning activities
Help teachers arrange for a substitute when necessary.
Coordinate room parents and class social events
Assist with supervision of Madrichim (teen student helpers)
Coordinate and attend adhoc education committee meetings
Serve as ombudsman

Knowledge of Jewish education, traditions, and holidays is preferred.

Schedule includes 27 Sundays, starting Aug. 26 through midJune.
Hours are 8:30-1:30 each Sunday
4 hours per week prior to each Sunday when classes are in session.
20 hours over the summer for planning and set up.

Total hours: 263 hours
Salary: $7500 per year
If you are interested, please email your resume and cover-letter to office@bcrcva.org, to be considered. Thank you.
Wed, August 15 2018
4 Elul 5778
Featured Events
It's a busy Summer at BCRC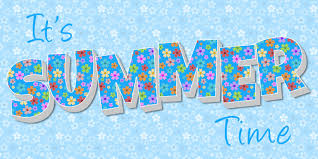 As we go into August, don't miss our busy schedule of events! Tot Shabbat in the Park, followed by regular services, will be held Aug 17 at Windmill Park in Ashburn. Why let the kids have all the fun? Members over 50 (and other old souls) are invited to a 'Better After 50' potluck on Aug 24. And for the whole family, Aug 26 will bring our annual BCRC Picnic. Click here to register and to volunteer - we need your help to make this happen, and of course we hope to see everyone there!
Contact Us!
Beth Chaverim Reform Congregation
21740 Beaumeade Circle, Suite 100
Ashburn, VA 20147
(703) 729-1659
office@bcrcva.org
Wed, August 15 2018 4 Elul 5778