Rabbi Amy's High Holy Days Sermons - 5778
10/05/2017 04:34:40 PM
Seth Leventhal
| | |
| --- | --- |
| Author | |
| Date Added | |
| Automatically create summary | |
| Summary | |
On Rosh Hashanah, Rabbi Amy noted that on this day, we dip an apple into honey to express the sweetness of a new year. We can appreciate the symbolism of this ritual. So why do we find it so much easier to recognize the sour in the world than the sweet? Why is it important to recognize the sweet and not take our blessings for granted? Rabbi Amy explored these questions in her Erev Rosh Hashanah sermon.
In her Kol Nidre sermon, Rabbi Amy explored the Jewish tradition of examining all sides of an issue, the '49 vs. 49' concept, whereby we seek the truth by looking in detail at both sides of an issue. We must show that we understand the 49 reasons to rule on a matter one way, and the 49 reasons to rule on a matter the other way. While this is a difficult standard, read this sermon to understand the value of aspiring to this standard!
The Yom Kippur morning sermon reflects on the current controversy over Confederate statues. "Are our confederate statues, the center of much controversy, meant to express American values, and if so, which ones? Are they intended to honor historical figures, and if so, for what? Are they intended to honor or to shame? Are they a celebration or a confession?" What does our Jewish tradition tell us?
Thu, June 20 2019
17 Sivan 5779
BCRC news & Notes
Summer at BCRC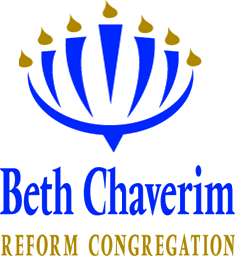 School is out but we still maintain a full schedule at BCRC. Continue to join us for weekly Erev Shabbat services. With the sun setting later, once a month (June 28th, July 26th and August 23rd) we will have an 8 PM start time, so you can enjoy a relaxing Shabbat dinner beforehand. At 6 PM, before the Aug 23 service, we will have a special 55+ and other 'old souls' potluck dinner. And save the date on August 25th for our 'welcome back' picnic. A call for volunteers is coming soon!
Contact Us!
Beth Chaverim Reform Congregation
21740 Beaumeade Circle, Suite 100
Ashburn, VA 20147
(703) 729-1659
office@bcrcva.org
Thu, June 20 2019 17 Sivan 5779