New Book by BCRC Author
08/07/2018 02:12:23 PM
David Mendelsohn
| | |
| --- | --- |
| Author | |
| Date Added | |
| Automatically create summary | |
| Summary | |
One of our congregants, David Mendelsohn, has written a new book which provides compelling evidence of the afterlife/heaven/reincarnation. The story follows the lives of three main characters, fictitious but drawn from real life cases, and a psychiatrist who finds her core beliefs challenged by her patients experiences. It's an intriguing story. While "heaven" is an integral tenet of other major religions, it is not emphasized in Judaism. Only 18% of Jewish people believe there is an afterlife. This novel may modify your beliefs. The book is titled, "DEATH IS A TRANSITION" and will be available on Amazon in both print and Kindle editions (list both author and book title when searching on Amazon).
Other books by David are: 'A WHITE MOUSE IN THE WHITE HOUSE", suitable for children ages 5 to 10, and"THE JOURNEY OF MOSES AND POLARIS". Enjoyed by children ages 8 and up and adults, as Moses' dog narrates their adventures.
Thu, July 18 2019
15 Tammuz 5779
BCRC news & Notes
Summer at BCRC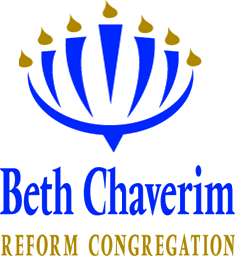 School is out but we still maintain a full schedule at BCRC. Continue to join us for weekly Erev Shabbat services. With the sun setting later, once a month (June 28th, July 26th and August 23rd) we will have an 8 PM start time, so you can enjoy a relaxing Shabbat dinner beforehand. At 6 PM, before the Aug 23 service, we will have a special 55+ and other 'old souls' potluck dinner. And save the date on August 25th for our 'welcome back' picnic. A call for volunteers is coming soon!
Contact Us!
Beth Chaverim Reform Congregation
21740 Beaumeade Circle, Suite 100
Ashburn, VA 20147
(703) 729-1659
office@bcrcva.org
Thu, July 18 2019 15 Tammuz 5779