Contact Us
We would love to hear from you!!
Please feel free to contact us with any questions or comments. Also, feel free to contact our Board Members.
Mailing Address:
Beth Chaverim Reform Congregation
21740 Beaumeade Circle, Suite 100
Ashburn, VA 20147
Phone: 703-729-1659
Email: info@bcrcva.org
Subscribe to our weekly our weekly email "Blast": Contact office@bcrcva.org to subscribe.
Find us on Facebook: www.facebook.com/bethchaverim.
Office Hours: Monday, Wednesday and Thursday: 10am - 5pm, Friday: 10am - 3pm, Except Jewish and Public Holidays. Email our office administrator at: office@bcrcva.org.
If you need to contact Rabbi Amy due to an emergency outside of office hours, you may contact her by cell phone. Her number can be found in the member directory (must be logged in to access).
Tuesday, May 30 2017 5 Sivan 5777
Tuesday, May 30 2017
5 Sivan 5777
What's Going On?
Torah Restoration Event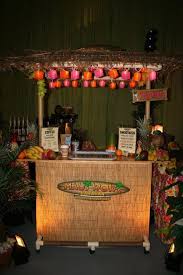 On June 4th during Sunday school hours, we will celebrate the latest BCRC Torah Restoration Project. Rabbi Ayson Englander will visit us from Baltimore to share his knowledge as scribe as well as his recent assessment of two of our Torah scrolls. Click here for details and to sign up for an opportunity to participate in a hands-on letter inscribing session or a stitching demonstration.
Becoming a Mensch: Jewish Values to Live By
Rabbi Amy presents a new adult education series! Every Wednesday in May from 12:30-1:45 PM, we will discuss the Jewish values of wisdom, trust-worthiness, wealth and inclining toward the good. Click here for details.
Rabbi Amy's Blog
Thursday, Mar 9 4:50p
Thursday, Jan 26 3:49p
Monday, Oct 31 11:48a
More Posts >>