Community Table of Loudoun Dinner
Community Table of Loudoun Dinner
This year's dinner will be held on Tuesday, December 5th at Sterling Elementary School, from 5:30 to 8:00 pm. Sterling Elementary is located at 200 W Church Road, Sterling.
In case you're new to this, a CTL dinner is an elegant sit-down dinner provided by the faith communities of Loudoun County, and an opportunity for those who might be food insecure to enjoy a night out with their whole family. As CTL founder Kurt Aschermann puts it, "CTL is open to all without questions. If someone wants a nice meal and to enjoy an evening of great food and music, they are welcome at CTL." What makes CTL so special is that it is completely volunteer-driven; it is not a new charity, no one is paid; we don't even have a budget. Everything is provided by our faith communities from the flyers we printed to the table settings, food and entertainment. This truly is a community effort to benefit those in need.
Volunteers are needed to help with preparing and delivering the food to Sterling Elementary on December 5, as well as volunteers to help during the dinner. Various shifts are available and this event is family-friendly!
There are three online registration sites:
"TO GO" BAG DONATIONS - food sent home with families attending the dinner
FOOD PREPARATION for the DINNER
VOLUNTEERING - various shift times are available
Members from all three congregations will be registering to help with this event, so we encourage early registration! Thank you for your generosity, for your willingness to be a part of a truly wonderful mitzvah! It takes many hands to put on these dinners and it is truly a labor of love. Any questions at this time can be sent to Sue Mandel Giblin smandelgiblin@gmail.com.
Thu, June 21 2018
8 Tammuz 5778
Featured Events
BCRC Summer Schedule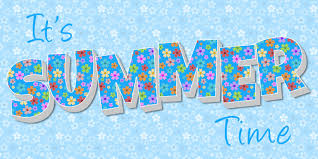 As summer approaches and religious school ends for the year, did you know that BCRC maintains a full worship schedule throughout the summer? We have some special events coming as well - watch for Shabbat in the Park, to be held Aug 17! And of course the end of summer (Aug 26) will bring our annual BCRC Picnic. Watch soon for a call for volunteers - we need your help to make this happen.
Contact Us!
Beth Chaverim Reform Congregation
21740 Beaumeade Circle, Suite 100
Ashburn, VA 20147
(703) 729-1659
office@bcrcva.org
Thu, June 21 2018 8 Tammuz 5778