Erev Shabbat Service
Friday, June 14, 2019
•
11 Sivan 5779
7:00 PM - 9:00 PM
Board Greeter:
Cantorial Soloist: Stacy Kafka
Helper Families: Soifer, Holloman, Kasmer
At 6:45pm, prior to the service, we will honor and install a Tree of Life Leaf, donated my Marc and Sue Benezra, in memory of Sue's parents, Martin and Esther Horner. May their memory be for a blessing.
Share Print Save To My Calendar
Thu, June 20 2019
17 Sivan 5779
BCRC news & Notes
Summer at BCRC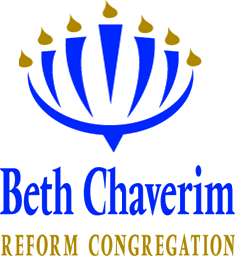 School is out but we still maintain a full schedule at BCRC. Continue to join us for weekly Erev Shabbat services. With the sun setting later, once a month (June 28th, July 26th and August 23rd) we will have an 8 PM start time, so you can enjoy a relaxing Shabbat dinner beforehand. At 6 PM, before the Aug 23 service, we will have a special 55+ and other 'old souls' potluck dinner. And save the date on August 25th for our 'welcome back' picnic. A call for volunteers is coming soon!
Contact Us!
Beth Chaverim Reform Congregation
21740 Beaumeade Circle, Suite 100
Ashburn, VA 20147
(703) 729-1659
office@bcrcva.org
Thu, June 20 2019 17 Sivan 5779