Yizkor Remembrance Service
Wednesday, September 19, 2018
•
10 Tishrei 5779
2:30 PM - 3:15 PM
Jewish mourning is both private and public. When we visit a grave or observe a yahrzeit (the anniversary of a person's death), we generally do so in private. Yizkor is the public observance for the community of bereaved and is recited on Yom Kippur.
Yizkor means… "may (God) remember". Its primary purpose is to remember the deceased and it is very appropriate to make a tzedakah (charity) contribution to honor the loved ones you are remembering. There is a theory that the mitzvah of tzedakah elevates the souls of the departed.
At Beth Chaverim, like most congregations, we publish a booklet of names of those who are remembered by worshipers, to be distributed at the Yizkor services.
We look forward to worshipping with you at this special service.
Share Print Save To My Calendar
Thu, June 20 2019
17 Sivan 5779
BCRC news & Notes
Summer at BCRC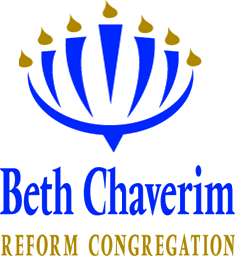 School is out but we still maintain a full schedule at BCRC. Continue to join us for weekly Erev Shabbat services. With the sun setting later, once a month (June 28th, July 26th and August 23rd) we will have an 8 PM start time, so you can enjoy a relaxing Shabbat dinner beforehand. At 6 PM, before the Aug 23 service, we will have a special 55+ and other 'old souls' potluck dinner. And save the date on August 25th for our 'welcome back' picnic. A call for volunteers is coming soon!
Contact Us!
Beth Chaverim Reform Congregation
21740 Beaumeade Circle, Suite 100
Ashburn, VA 20147
(703) 729-1659
office@bcrcva.org
Thu, June 20 2019 17 Sivan 5779