Switching Helper Family Dates
Switching Helper Family Dates
We understand that sometimes an emergency might come up that may prevent you from being available on your scheduled Helper Family date. In those cases, we ask that you switch dates with another family. Simply log into ShulCloud, click Resources, and then Membership Directory (you must be logged in). Here you can find the contact for information for those who may be available to switch with you. The Helper Family schedule can be found by clicking here. Remember to always notify the office of any Helper Family swaps at office@bcrcva.org.
Thu, June 21 2018
8 Tammuz 5778
Featured Events
BCRC Summer Schedule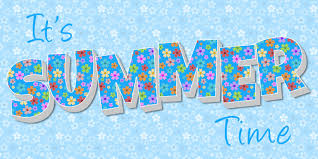 As summer approaches and religious school ends for the year, did you know that BCRC maintains a full worship schedule throughout the summer? We have some special events coming as well - watch for Shabbat in the Park, to be held Aug 17! And of course the end of summer (Aug 26) will bring our annual BCRC Picnic. Watch soon for a call for volunteers - we need your help to make this happen.
Contact Us!
Beth Chaverim Reform Congregation
21740 Beaumeade Circle, Suite 100
Ashburn, VA 20147
(703) 729-1659
office@bcrcva.org
Thu, June 21 2018 8 Tammuz 5778