Guidelines for Giving
Recognition
Unless you want your donation to be anonymous, BCRC will recognize donations made pursuant to these Guidelines as follows. Donation levels are based on contributions within a single fiscal year, and may be aggregated across funds and purposes.
| | |
| --- | --- |
| Angel | $10,000-24,999* |
| Patron | $5,000-$9,999 |
| Supporter | $2,500-$4,999 |
| Sponsor | $1,000-$2,499 |
| Contributor | $500-$999 |
| Well-Wisher | $250-$499 |
| Friend | $18-$249 |
* For donations of $25,000 or more see large donations
At different times throughout the year, donors may:
Be invited to the Bimah to be honored for their contribution.
Receive a Certificate of Appreciation for levels of Sponsor and above.
Be acknowledged for their level of giving in temple publications.
Be invited to a recognition event for Well-Wisher and above.
In addition, when determined by the Board, donors of select levels of giving for specified Building Improvement Projects may be named on a brass plaque with the date of the project affixed in an appropriate place.
Thu, June 20 2019
17 Sivan 5779
BCRC news & Notes
Summer at BCRC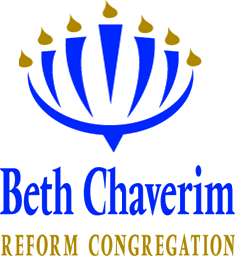 School is out but we still maintain a full schedule at BCRC. Continue to join us for weekly Erev Shabbat services. With the sun setting later, once a month (June 28th, July 26th and August 23rd) we will have an 8 PM start time, so you can enjoy a relaxing Shabbat dinner beforehand. At 6 PM, before the Aug 23 service, we will have a special 55+ and other 'old souls' potluck dinner. And save the date on August 25th for our 'welcome back' picnic. A call for volunteers is coming soon!
Contact Us!
Beth Chaverim Reform Congregation
21740 Beaumeade Circle, Suite 100
Ashburn, VA 20147
(703) 729-1659
office@bcrcva.org
Thu, June 20 2019 17 Sivan 5779