Guidelines for Giving
Recognition
Unless you want your donation to be anonymous, BCRC will recognize donations made pursuant to these Guidelines as follows. Donation levels are based on contributions within a single fiscal year, and may be aggregated across funds and purposes.
| | |
| --- | --- |
| Angel | $10,000-24,999* |
| Patron | $5,000-$9,999 |
| Supporter | $2,500-$4,999 |
| Sponsor | $1,000-$2,499 |
| Contributor | $500-$999 |
| Well-Wisher | $250-$499 |
| Friend | $18-$249 |
* For donations of $25,000 or more see large donations
At different times throughout the year, donors may:
Be invited to the Bimah to be honored for their contribution.
Receive a Certificate of Appreciation for levels of Sponsor and above.
Be acknowledged for their level of giving in temple publications.
Be invited to a recognition event for Well-Wisher and above.
In addition, when determined by the Board, donors of select levels of giving for specified Building Improvement Projects may be named on a brass plaque with the date of the project affixed in an appropriate place.
Mon, August 2 2021
24 Av 5781
Summer Fun! BCRC Social Outings!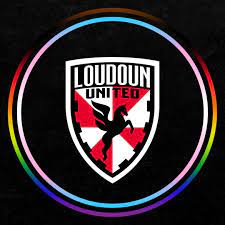 Join the congregation for a Loudoun United Soccer Game on Saturday, July 31st, at 7pm, in Leesburg! Tickets are $15 each and can be purchased here by July 21st. See the BCRC EBlast in your inbox for more details.
Limited tickets left to rock out to the New Romance Band on August 21st at 5pm at Tarara Winery. For details and to RSVP, please click here.
The mainstreaming of Antisemitism: AJC Forum
At the American Jewish Committee (AJC) Virtual Global Forum 2021, Bret Stephens, Op-Ed Columnist, The New York Times, Bari Weiss, Journalist and Author of How to Fight Antisemitism, and Simone Rodan-Benzaquen, Director of AJC Europe spoke about rising antisemitism in a session titled "The Mainstreaming of Antisemitism: How Should We Respond?". As antisemitism becomes more prevalent, this is recommended viewing for everyone. Click here to view.
This week's Torah portion is

Parashat R'eih
Erev Rosh HaShanah
View Calendar
Contact Us!
Beth Chaverim Reform Congregation
21740 Beaumeade Circle, Suite 100
Ashburn, VA 20147
(703) 729-1659
office@bcrcva.org
Mon, August 2 2021 24 Av 5781